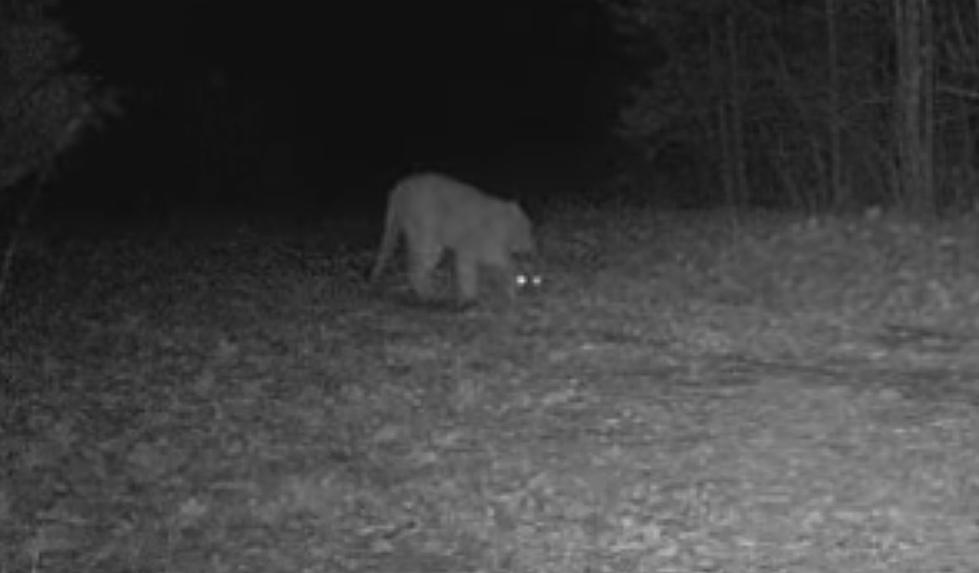 Mountain Lion Sighting Confirmed on Missouri Game Cam – 5 in 2023
BrokenMonkey via YouTube
The hills are alive...not with the sound of music, but mountain lions as there's a new confirmed sighting on a game camera. That's now 5 confirmed mountain lions in Missouri in 2023 already.
The Missouri Department of Conservation has a website dedicated to mountain lion sightings in the Show Me State. Here's the newest entry from Franklin County that happened on February 2, 2023.
Photo of a mountain lion taken by a game camera. LCRT confirmed using photos and other sign.
The trail cam video/picture has not been shared by the state of Missouri as of this writing, but the sighting has been confirmed on the Department of Conservation website.
Here's the map of recent mountain lion sightings in Missouri shared by the Department of Conservation. Notice how crowded all these mountain lion dots are getting.
This new trail cam sighting of a mountain lion follows this one which was captured a few weeks ago in Boone County, Missouri.
As this big cat population continues to grow in Missouri, it's good to know what you should do if you encounter a mountain lion in the wild. The US Forest Service recommends that you back away slowly and do everything you can to appear large to the animal. Never run and if you have small children with you, pick them up. The one thing you don't want is the cat to view you or yours as potential prey.
Mountain lions normally are reclusive creatures and will stay away from humans, but you need to be aware that when you're in the Missouri woods, you might have predators like this coexisting with you.
The Most Epic Potential Wedding Location in Missouri is This Barn
More From 100.9 The Eagle, The Tri-States' Classic Rock Station