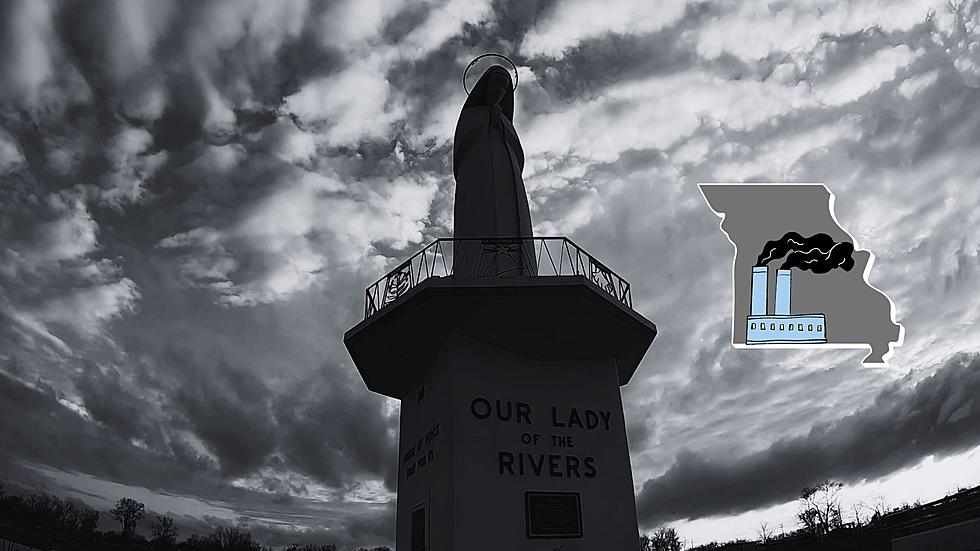 Missouri Place with the Worst Air Quality is Actually Very Pretty
Exploring with Tubby via YouTube/Canva
I'm no scientist, but I'm having a hard time understanding about how one of the prettiest areas in Missouri also happens to have the worst air quality in the state.
I'm not questioning the data, but I am asking if the conclusion is still accurate. This article by A-Z Animals says that Portage des Sioux has the worst air quality in Missouri. If you've been to this quaint little spot in St. Charles County, you know it's really not bad at all. The Our Lady of the Rivers statue is there.
This part of Missouri is rich with history, too. Wikipedia says:
The Treaties of Portage des Sioux in 1815 were signed here ostensibly settling Native American and United States conflicts in the War of 1812
Like I said, history and the sights aren't bad either. So what's the problem with this place? I'd argue very little. When you read the methodology of the air quality article you'll notice it was based on the "American Community Survey of 2010-2014". 9 Years ago is like ancient history. It also points out that the air quality of this part of Missouri is listed as an index of 49.3 which the EPA rates as "good". How then is this small river area of Missouri worse than some of the industrial areas of St. Louis? I'm mystified.
This is one case where I'd argue that the data is old and best and questionable at worst. If Portage des Sioux is the worst air in Missouri, I'd say that the Show Me State must not be in that bad a shape after all.
This Missouri House is Hiding an Epic Train Set in the Attic
More From 100.9 The Eagle, The Tri-States' Classic Rock Station