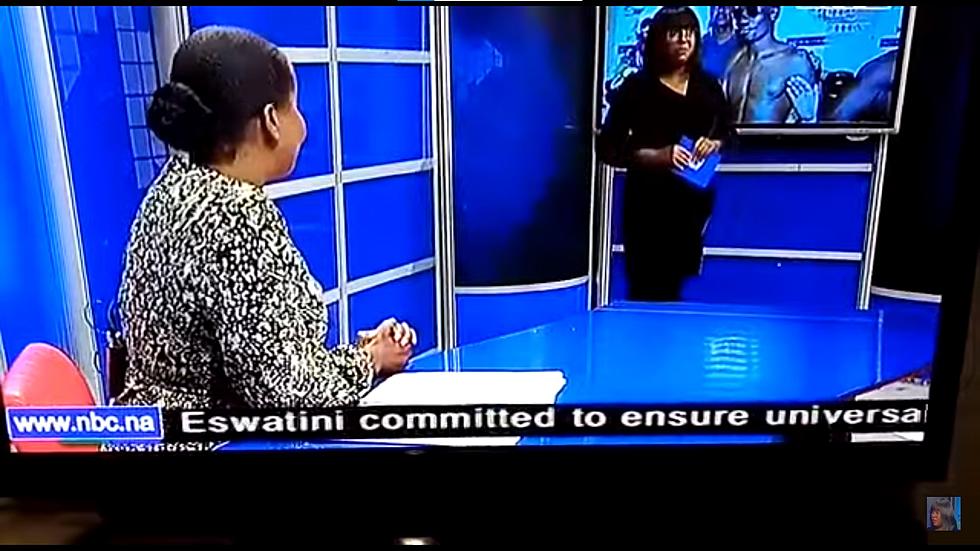 "Jessica, We Are Live": News Reporters Have Awkward Exchange On TV
Jessica We Are Live via YouTube
We've all had some weird and awkward moments at work, some including when one of us corrects another and then realize we're the one who is wrong. Luckily for a lot of people, that isn't broadcast live to the entire country for everyone to see.
A sports anchor in Namibia with the Namibian Broadcasting Corporation and her co-anchor have gone viral after a painfully awkward exchange happened while they were live.
Elmarie Kapunda went to throw to her colleague, Jessica Kaimu, about an upcoming sporting event. Kapunda went on to further explain the segment when she was cut off by Kaimu.
"No, you're not going to do that. You're just going to greet me, and say, 'take it away,'" she said.
"Jessica, we are live." Kapunda responded, leading to an awkward silence that lasted until the clip ends.
It just goes to show that you should be respectful, and probably treat a room full of cameras as though you're being watched.
Hotel Davenport Demolition
The Hotel Davenport is located at 5202 Brady St. and was reportedly built in the early 1970s. Earlier this year it was decided that this hotel was no longer set to have guests.
According to the
Quad Cities times
, the Davenport hotel has faced a number of fires, along with safety and health code violations. This has led to the call for its demolition. I've driven past it many times and have seen that the building had clearly began to deteriorate.
It was scheduled for demolition earlier this year, and said demolition began in April. Many involved in this project are excited to see what the future holds for this lot in Davenport.
I drive past this spot every day for work, and over the last month have snagged some pictures of the demolition.
More From 100.9 The Eagle, The Tri-States' Classic Rock Station