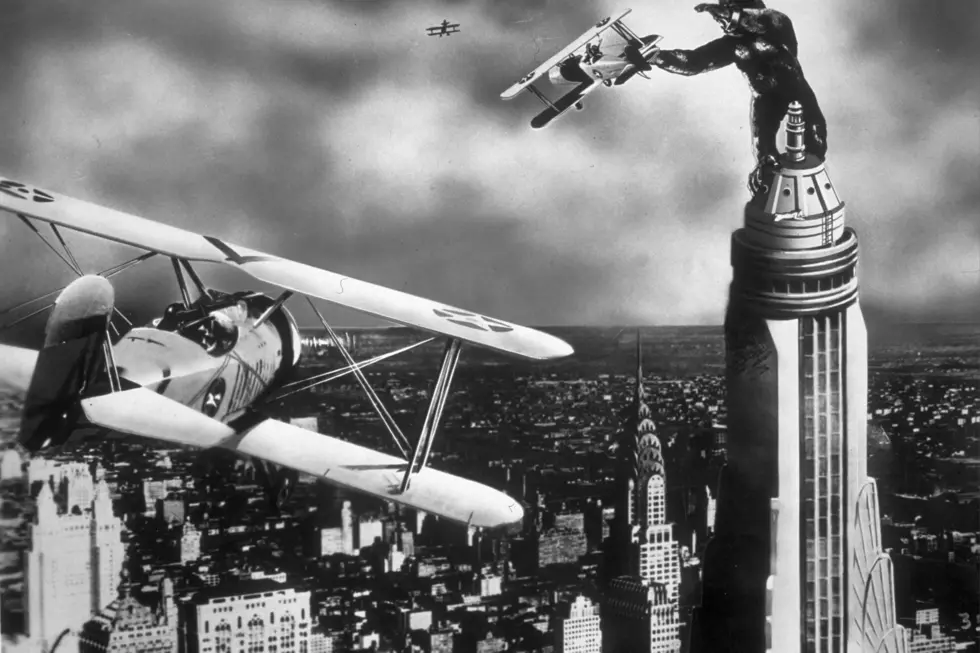 I'm Going Back to the Movie Theater
(Photo by Hulton Archive/Getty Images)
I have HBO Max but I'm going to the movie theatre instead, why you ask?
I love going to the movie theater, I always have, and I always will. There is something so uniquely special about buying the ticket, having it torn in half, over paying for a tub of popcorn, a giant coke, and sneaking in some Reese's Pieces from the dollar store. Since March of 2020 however I have only been to the movie theatre twice, a large reason for that is obviously the movie theaters have been shut down, but also because the movie studios weren't releasing new films. Well all of that changes for me starting Wednesday.
Why does it change for me on Wednesday? Because Wednesday, March 31st Godzilla vs Kong comes out! Yes, I have already pre purchased my ticket to the 4:45pm showing at VIP Cinemas Quincy 3 in the Quincy Town Center (to purchase tickets for yourself click here!) I can't wait for this film! I have been a fan of the King Kong and Godzilla movies since I was a young kid, and this movie looks epic, intense, and fun.
So why not just watch it at home on HBO Max? I do have pay for HBO Max, and yes I could watch it at home, so why go to the movie theater then? While there are certain movies like Denzel Washington's "The Little Things" that debuted on HBO Max and theaters at the same time that I watched, and enjoyed, on my couch, other movies like Wonder Woman 1984, which I watch on my couch instead of going to the movie theater, just didn't feel the same. I didn't Wonder Woman 1984 and I think that's because I didn't get to see it how it is supposed to be viewed which is on a big screen. I'm not taking that risk with Godzilla vs Kong, I want to love this movie too much to risk watching it for the first time on my couch. So I'm going back to the Movie Theater, are you going back too?
KEEP READING: Here are the most popular baby names in every state
Using March 2019 data from the
Social Security Administration
,
Stacker
compiled a list of the most popular names in each of the 50 states and Washington D.C., according to their 2018 SSA rankings. The top five boy names and top five girl names are listed for each state, as well as the number of babies born in 2018 with that name. Historically common names like Michael only made the top five in three states, while the less common name Harper ranks in the top five for 22 states.
Curious what names are trending in your home state? Keep reading to see if your name made the top five -- or to find inspiration for naming your baby.
More From 100.9 The Eagle, The Tri-States' Classic Rock Station