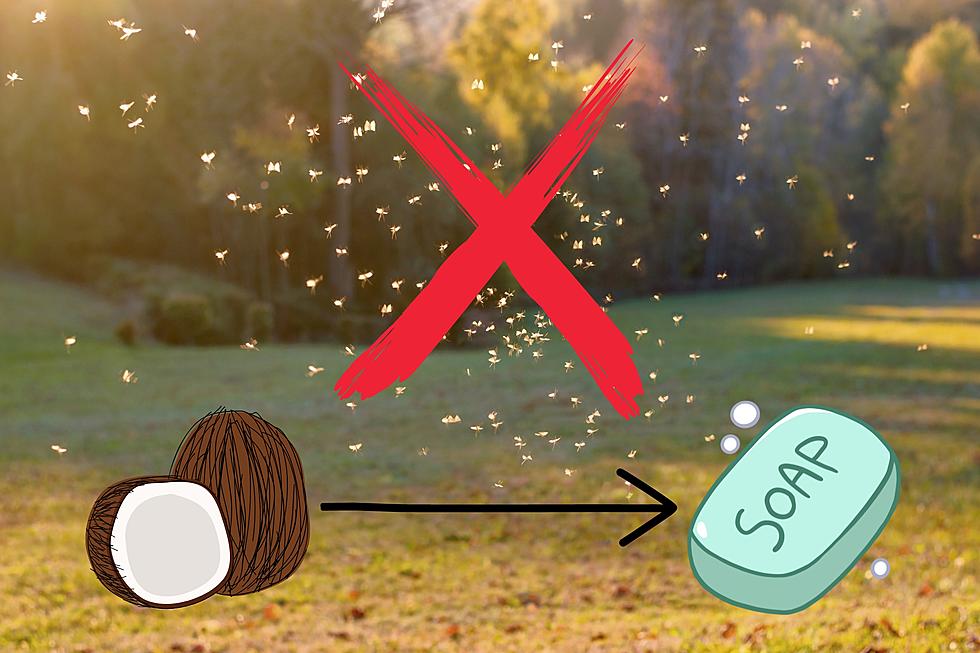 Missouri Mosquitos Driving You Nuts? Maybe Time to Change Soap
Canva
We all have one common enemy in Missouri. The small but mighty mosquito. If these little critters are driving you mad with their blood-sucking ways, a new study says you might want to consider including a certain element in whatever soap you use.
As I shared recently, mosquitos have returned to Missouri with a vengeance thanks to the arrival of warm weather. Yes, this is a problem in Missouri more than just about any state as there are 50 different species here according to the Missouri Department of Conservation.
So what about the soap?
Outdoors.com shared an interesting study that says the key to repelling mosquitos might be soap with coconut in it. Their data seemed to reveal that the first thing a mosquito smells on a person is the scent of their soap. One of the test subjects who had been a prime target for mosquitos became very unappealing to them once they switched to a soap that had coconut in it.
There is some real science involved with the theory that mosquitos hate coconut scents. There was a study published in iScience that confirmed there is some evidence that coconut is a natural mosquito repellent. Everyday Health shared a story about this study that said there were 4 people who had different types of soap used and only the one who used soap with coconut saw a massive drop in mosquito attacks.
Like I said, SCIENCE.
Want less mosquitos trolling you in Missouri? Better start jamming some coconuts in your soap.
9 Plants That Naturally Repel Mosquitos
Got a green thumb? Here are 9 plants to consider for your garden that naturally repel mosquitos.
Here's What You Can Do To Help Prevent Mosquitos Around Your Home
The New York State Department of Health offers these tips
to
help keep your home mosquito-free.
More From 100.9 The Eagle, The Tri-States' Classic Rock Station