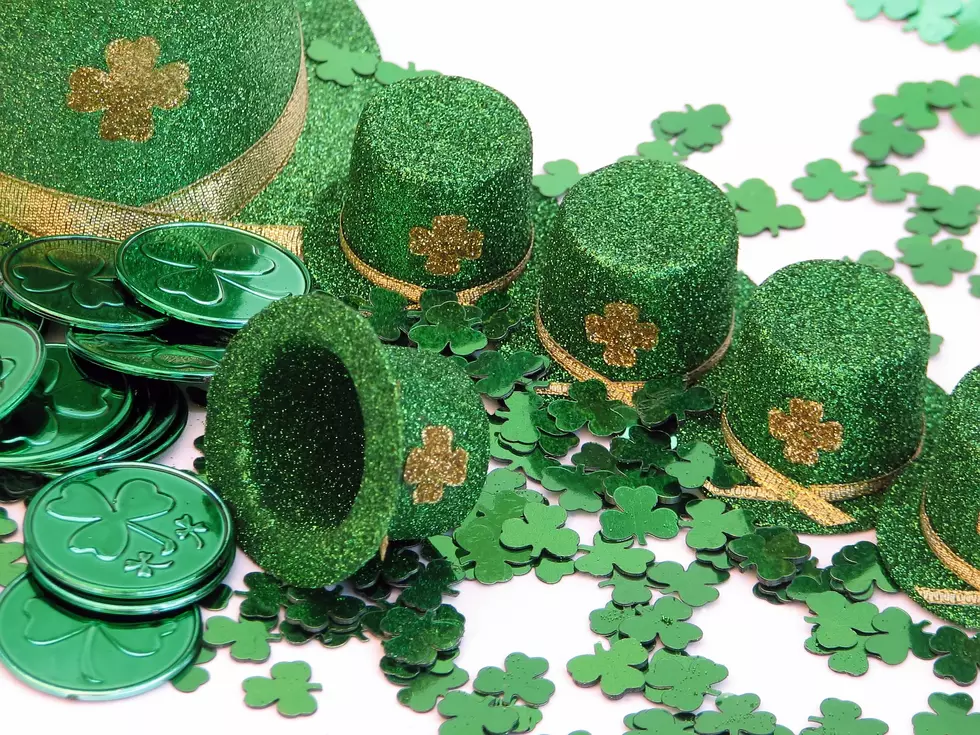 Here Is Your 2020 St. Patrick's Day Parade Lineup
Erik Cardona
Thanks for entering this year's 34th Annual St. Patrick's Parade on Saturday, March 14th in Quincy. The Parade will begin at 11 a.m. and starts at 12th and Maine Streets and goes to 5th and Maine Streets.
Remember, all entries must have some green on them. We also ask that you please hand out candy and not throw it into the crowd. The lineup will be from 9:30 a.m. to 10:15 a.m. All entries must be ready to go by 10:30 a.m.
When coming to the parade route, please enter onto Maine Street at 24th Street and proceed west to get your lineup number & location. The lineup for the parade is done in reverse order with the last entry lined up near 12th Street.
The parade usually concludes around 12:30 pm. The first entries are usually done by 11:45 and the last by 12:30. We look forward to seeing you at the St. Patrick's Parade on Saturday and let's have some fun!
Below is a list of parade entries in alphabetical order along with each entry's number in the parade. After that is a list of parade entries in order from first to last:
| | |
| --- | --- |
| 7 | 2019 K of C BBQ Baby |
| 8 | 2020 K of C BBQ Little Miss and Mister |
| 61 | Active Edge Chiropractic Clinic |
| 40 | Adams Co Ambulance |
| 24 | Adams Co Democrats |
| 16 | Adams Co Republican Party |
| 57 | Adams County Reality |
| 6 | Adams Fiber |
| 36 | Adams Pointe/The Arbors |
| 30 | Adjustin Chiropractic |
| 38 | Alpha Dog Training Center |
| 54 | Anytime Fitness |
| 3 | Bagpipe Player |
| 2 | Banner |
| 20 | Blessing Hospital Retiree |
| 23 | Bower & Associates |
| 31 | Cedarhurst Memory Care of Quincy |
| 58 | Citizens to Elect Judge Drew Erwin |
| 44 | Clingingsmith Countertop Copmany |
| 13 | Country Financial |
| 15 | Craig Industries |
| 45 | Dairy Queen |
| 43 | Dark River Derby Coalition |
| 59 | First Bankers Trust |
| 47 | Freeman Travels |
| 12 | Fright Nite for the Honor Flight |
| 21 | Great River Corvette Club |
| 52 | Green Pro Services LLC |
| 26 | Hanniball Heroes Unlimited |
| 37 | Hy-Vee |
| 5 | Kelly's |
| 55 | Kettle of Cash |
| 19 | KHQA TV |
| 33 | Little Caesars |
| 22 | Mark Twain Corvette Club |
| 53 | Mike Ift & friends |
| 28 | Miss Quincy |
| 46 | Miss Teen Adams Co & Little Miss Adams CO Fair |
| 17 | Mobile Entertainer |
| 34 | Mobile Entertainer |
| 51 | Mobile Entertainer |
| 60 | Mobile Entertainer |
| 39 | MUMs of Madison Park Church |
| 62 | Payson Old Settlers 2019 Town Toddler |
| 50 | Payson OSA |
| 63 | QHS Softball |
| 65 | Quincy Fire Department |
| 1 | Quincy Police Department |
| 49 | Ragtag |
| 35 | Riverside Smoke House & Grill |
| 42 | Sassy Jo's Boutique |
| 18 | Scott Graham for Adams Co Coroner |
| 32 | SERVPRO of Quincy |
| 25 | St. Jude Dog Walk |
| 27 | State Farm |
| 48 | Tab Brenner |
| 29 | Texas Roadhouse |
| 44 | The Beat Arts Academy |
| 64 | Tom Boland Ford |
| 4 | Townsquaremedia Crew |
| 14 | Tri-State ILIAMO Conservatives |
| 9 | TT Fire Department |
| 56 | Uncle Bob's Bar |
| 10 | Utopia |
| 41 | Vals Pals |
| 11 | WGEM |
More From 100.9 The Eagle, The Tri-States' Classic Rock Station