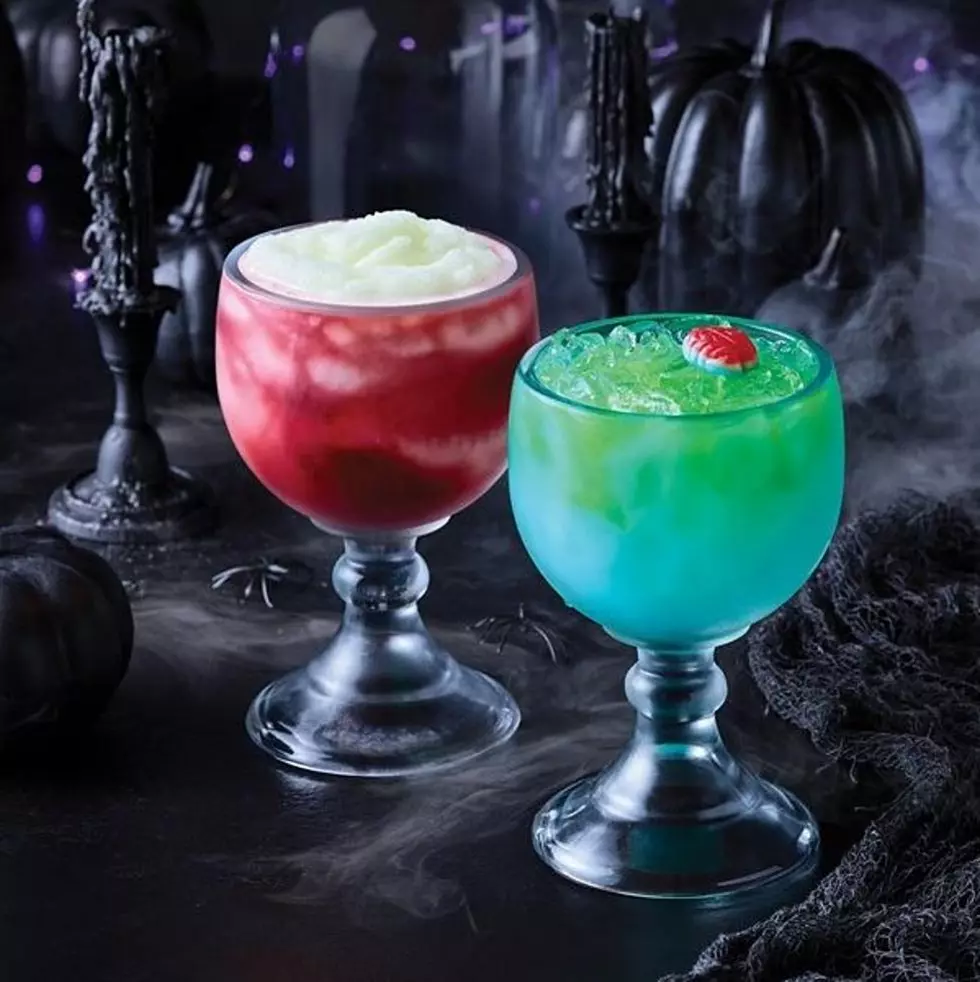 Giant Cheap Margs For Halloween? Yes Please!
Applebee's
I love margaritas! It's my drink of choice when relaxing for the day, and sometimes when I day drink. So, when I saw that Applebee's is having giant margaritas for Halloween, it was like Christmas came early.
Enter your number to get our free mobile app
Not only do they look delicious, but both of the Halloween margs are just $5. Now that can be scary for me. According to deish.com, you can get the specialty drinks now through Halloween and there are two to choose from.
You can indulge with the Tipsy Zombie, made with Bacardi, a splash of Midori, and topped with gummy brains. Cause we all need gummy brains in our lives. Your second option, Dracula Juice. This margarita is made up of Patron Tequila, Bacardi Superior, wild berry, and margarita mix and comes frozen. Ding Ding, we have a winner; I think I will be trying that one and may possibly need a ride home.
So, see 2020 isn't that bad, yes you didn't have your dream vacation and or an d see your favorite artist on tour, but hey we get $5 margs from Applebee's so that's a win for all of us. Either way these drinks won't last long, there are only here through Halloween.
KEEP READING: 3-ingredient recipes you can make right now
More From 100.9 The Eagle, The Tri-States' Classic Rock Station