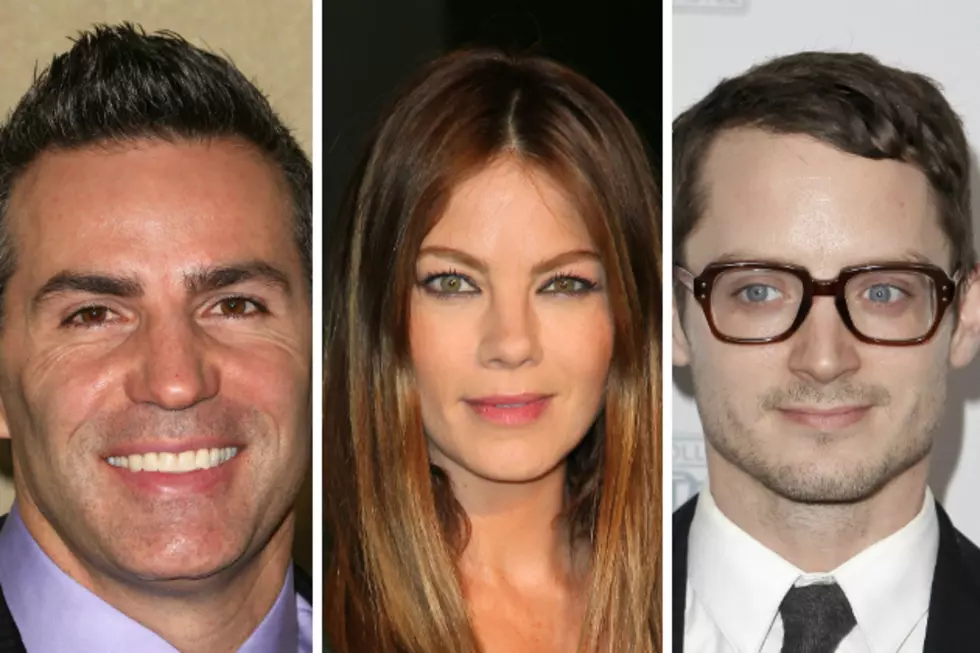 Frederick M. Brown / David Buchan / Tibrina Hobson, Getty Images
The Hawkeye State might not be the first or second most likely state you think of when someone says "celebrity hometowns," but there are some folks from the state of Iowa that may come as a surprise. 
As we've seen from looking at Missouri and Illinois, IMDb is a great resource for finding out more about your favorite actors, actresses, or musicians; past or present.
Frazer Harrison, Getty Images

Frazer Harrison, Getty Images

Ashton Kutcher wasn't just born in Iowa; he called it home for much of his life. Kutcher, most famous for his role as "Michael Kelso" on That 70's Show, was born in Cedar Rapids February 7, 1978. The family moved and he ended up growing up in rural Homestead. He graduated from Clear Creek-Amana High School in Tiffin, competing on the wrestling team until an injury in his senior year forced him to leave the sport. He also worked at a General Mills plant near town as a floor sweeper. Kutcher was a biochemical engineering student and member of the Delta Chi Fraternity at University of Iowa in 1997 when, after his discovery by a talent scout, he left to pursue a career in modeling. He has since gone on to become one of the most successful actors in Hollywood today.

Tibrina Hobson, Getty Images

Tibrina Hobson, Getty Images

Wood, who most everyone knows as "Frodo Baggins" in The Lord of the Rings trilogy, was also born in Cedar Rapids. His family ran a delicatessen. Discovering his talent for acting at a young age, Wood's mother took him to an International Modeling and Talent Association annual convention in Los Angeles. A few years later, Wood was getting so many child acting roles that the family had to sell the deli and move to California. Wood transitioned well from child star status to the big time and was once named the most successful actors of his age in history.

Michael Buckner, Getty Images

Michael Buckner, Getty Images

Marcia Wallace, one of the most celebrated voices in comedy, was born in Creston in 1942. A childhood victim of abuse brought on by alcoholism and other family issues, Wallace took the first chance she got to move to New York where she soon pursued acting. After only a year of playing bit roles on several TV shows, Wallace scored the biggest role of her career in 1972 as "Carol Kester" on The Bob Newhart Show. To younger generations, though. Marcia Wallace is most recognizable by her voice; playing the part of teacher "Mrs. Krabappel" on The Simpsons from the show's beginning until her death in 2013.

David Buchan, Getty Images

David Buchan, Getty Images

Monaghan was born in Winthrop in 1976. Young Michelle fit right in with her area's farming culture, winning hog wrestling competitions at various fairs throughout the state. She was also elected class president of her high school. However, after high school, Monaghan moved to Chicago and then New York to study acting. Years later, she would play roles in films like Kiss Kiss Bang Bang, Mission Impossible III, Constantine, and Syriana as well as small roles on the TV shows Law and Order: Special Victims Unit and Boston Public.

Frazer Harrison, Getty Images

Frazer Harrison, Getty Images

Taylor has gained his fame in the realms of hard rock and heavy metal music as the lead singer of both the bands Slipknot and Stone Sour as well as solo work. Corey Taylor was born in Des Moines on December 8th, 1973. He dropped out of high school at 18, got his G.E.D., and a few years after, formed his first band Stone Sour. Later, Taylor would be the sixth edition to the heavy metal band Slipknot, naming their 2001 album Iowa after his and drummer Joey Jordison's home state. With Slipknot, Taylor was able to win his first-ever Grammy Award. Since then, He has been nominated six more times for other Grammy Awards with both Slipknot and Stone Sour. Slipknot's newest album, .5: The Gray Chapter, is in stores now!

Frederick M. Brown, Getty Images

Frederick M. Brown, Getty Images

NFL superstar quarterback Kurt Warner was born in Burlington in June of 1971. Warner played football all through high school and all through his time at Northern Iowa University. It was at Northern Iowa where he met his wife, Brenda. Warner is best known for his time as quarterback for the St. Louis Rams (1998-2003). During this time, Warner led the Rams to victory at Super Bowl XXIV in 200 against the Tennessee Titans. The Rams have not won another Super Bowl since Warner left the team. He went on to have another long career for the Arizona Cardinals from 2005-2009. Warner now lives at home with his wife and their seven children, almost a small team unto themselves!

Steven Henry, Getty Images

Steven Henry, Getty Images

Emerson, a well-known figure of all-around creepiness on both TV and film, was born in Cedar Rapids in 1954. Emerson is known best for his roles as Ben Linus on the action suspense show Lost and as Zep Hindle in the slasher series Saw. Emerson graduated from South Tama County High School in Tama, and went on to earn a degree in Theater Arts from Drake University. He now also holds a Master of Fine Arts degree in Professional Actor Training. Emerson did not start acting professionally until the age of 32; before which, he was a school drama teacher. He did not score his first major role until he was 43. Today, Emerson plays the character Harold Finch on the TV show Person of Interest.
More From 100.9 The Eagle, The Tri-States' Classic Rock Station