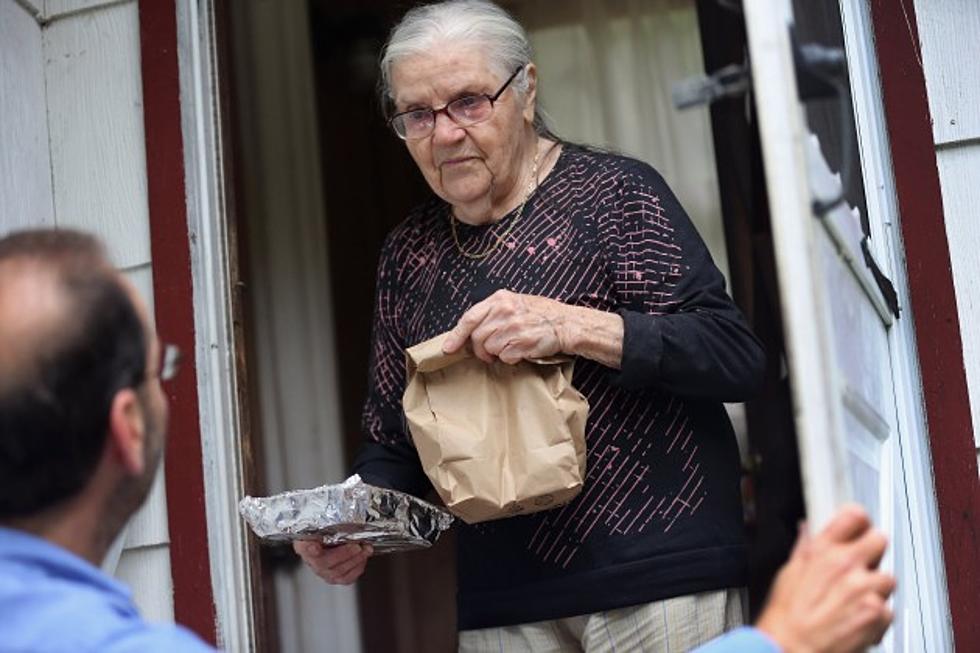 Drivers Desperately Needed for Meals on Wheels
John Moore, Getty Images
Most people, including myself, have no idea how many home-bound elderly people there are in this area. I can tell you that there are at least 200 home-bound elderly people who receive a hot meal each day thanks to Meals on Wheels. These seniors live alone and they depend on the Meals on Wheels program for what, for many, is the only meal they will have each day. For some of them, the visit from Meals on Wheels may also be the only contact they have with anyone each day as well. Three years ago, the Meals on Wheels funding was cut and as a result they were forced to provide meals on a Monday through Friday basis. The weekends were cut out and for some that meant no meals and no contact with anyone for 48 hours.
This was unacceptable and Meals on Wheels, after numerous fundraisers, just recently re-instituted the weekends again. With this additional service comes a new set of problems.  Who will deliver these meals each day?  The program was having difficulty in getting drivers on a regular basis for their Monday through Friday schedule. So when the weekends were added it has made it even more difficult.
The Meals on Wheels Program in Quincy delivers some 200 meals daily and utilizes 19 routes to do so. That means each volunteer driver will make approximately 10 stops at homes in what usually takes approximately 1 hour to accomplish.
The program desperately needing drivers and will work with your schedule if you can volunteer your time. You can choose to deliver daily, which would be ideal, or you can deliver once a week if it fits your schedule. If you can only help out a couple times a month, or just be a substitute driver, they would love to hear from you.
For more information, contact Melissa Marcellus at 224-5031.
More From 100.9 The Eagle, The Tri-States' Classic Rock Station