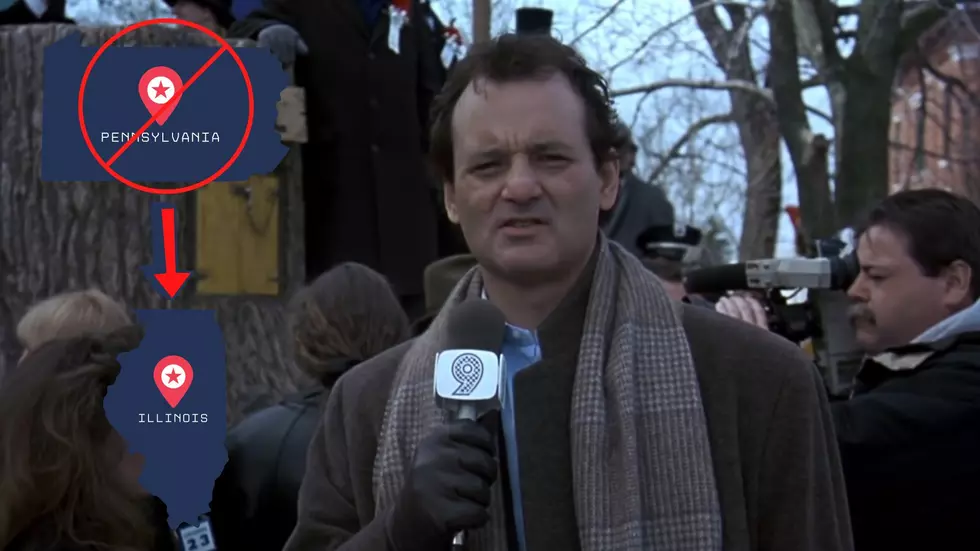 Did You Know Most of Groundhog Day was Really Filmed in Illinois?
Rotten Tomatoes Classic Trailers via YouTube/Canva
The 1993 movie Groundhog Day is a family favorite. Watching Bill Murray relive the same day over and over never fails to entertain. Did you know that this movie set in the famous Pennsylvania town was really filmed in Illinois though?
Movie Locations is an interesting site that lists the places were movies were really made. In the case of Groundhog Day starring Bill Murray, Andie MacDowell and Chris Elliott, it wasn't Punxsutawney, Pennsylvania. Most of it was Illinois cities.
The mansion which was the setting for the bed and breakfast where Bill Murray kept facing the same day is located at 344 Fremont Street in Woodstock, Illinois. The Woodstock, Illinois Opera House was another shooting location for the movie. The movie theater there in Woodstock was also used in the scene where Bill Murray goes into the theater dressed as Clint Eastwood.
The famous signature scene in the movie where Bill Murray keeps running into "old friend" Ned Ryerson is the town square in Woodstock, Illinois.
So much of Groundhog Day originated in Woodstock, Illinois that the city has an annual Groundhog Day celebration. They deserve it as they are more Groundhog Day (the movie) than any place in Pennsylvania.
Inside the Mysterious Black Lincoln, Illinois Octagon Home
More From 100.9 The Eagle, The Tri-States' Classic Rock Station