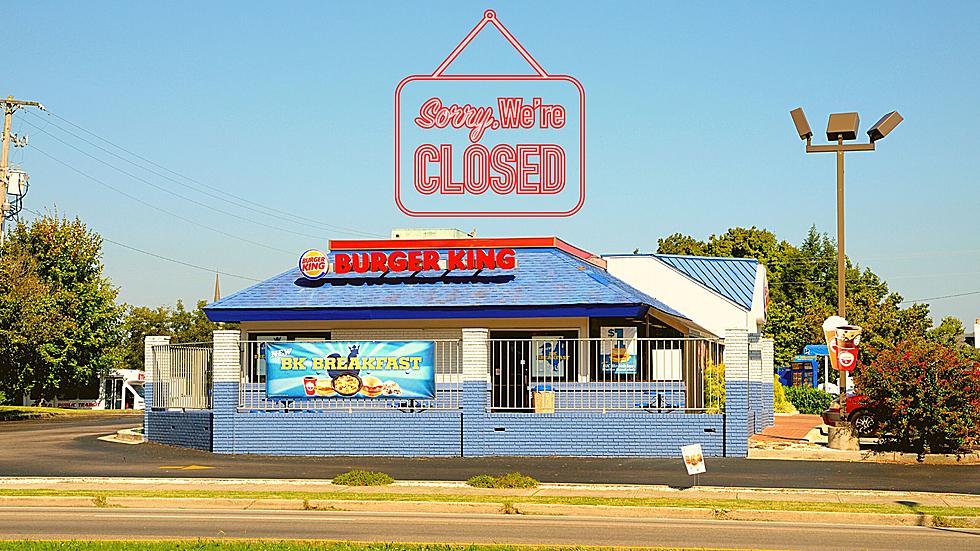 Burger King Franchisee Closing 27 Restaurants, Many in Midwest
Canva
For some Midwestern fast food places where kids wear crowns, doors will be closing soon as a major franchisee is going through bankruptcy.
Many people don't realize that national chains are run by individual franchisees and not just under one big corporate umbrella. That's the case with Meridian Restaurants Unlimited who owns 116 Burger King restaurants in the United States. Restaurant Business is reporting hard times have caused Meridian to announce the closure of 27 of those Burger King places. That includes many Burger Kings in the following Midwestern states:
It's important to note that there are other franchisees in those states who will be keeping their Burger Kings open. This closure list only affects some of the properties owned by Meridian at this time.
The worst may not be over though. The press release indicates the company says more closures are "possible if not likely". That does not sound optimistic.
Meridian isn't the only Burger King franchisee having problems. Toms King Holdings announced they were going through bankruptcy earlier this year. They blamed the loss of customers during the pandemic for their shortfall.
How the mighty have fallen. So many kids have memories of those fun paper crowns. Let's hope this parade of closures does not affect our local locations moving forward.
Hot Dogs and the Story of Burger King's Hot Dog Flop
When one is writing a story about hot dogs, it is appropriate to include many pictures from the
National Hot Dog and Sausage Council
. Did you know there is a National Hot Dog and Sausage Council? I didn't...until today. You know what I said when I found them?
Hot Dog!
More From 100.9 The Eagle, The Tri-States' Classic Rock Station