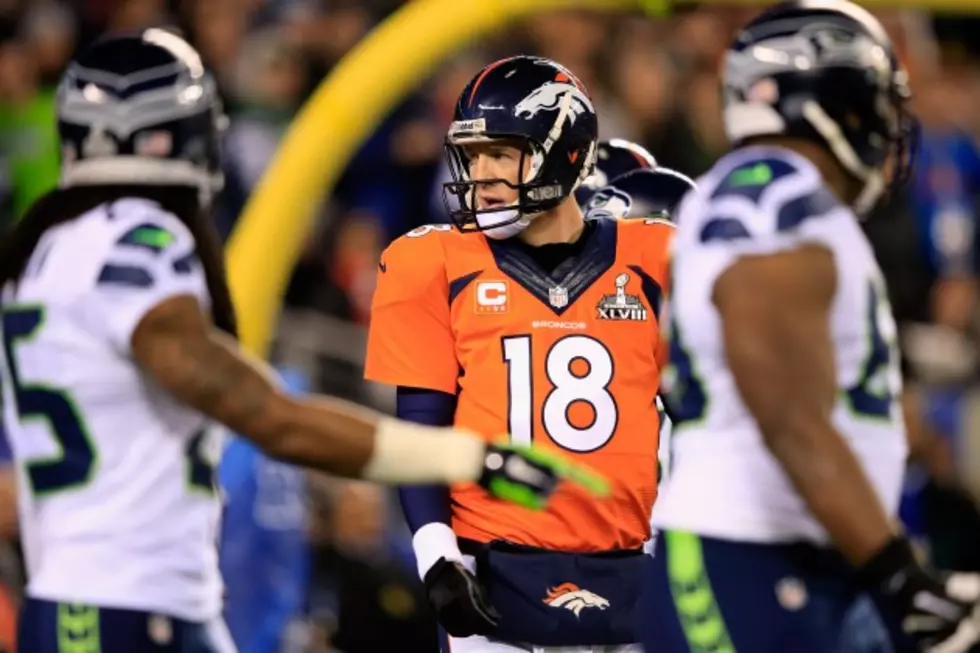 Big Dog's Super Bowl Wrap Up
Jamie Squires, Getty Images
Super Bowl XLVIII will go down as one of the most uneventful Super Bowls of all time. The halftime show with Bruno Mars and the Red Hot Chili Peppers had more energy than the players did for sure. Even the flyover of military helicopters was late. Perhaps Governor Chris Christie shut down a flying lane.
Opera singer Renee Fleming and Queen Latifah were right on it with the National Anthem and America the Beautiful, respectively. Speaking of America the Beautiful, what was Coke thinking with their ad featuring different languages singing the song? They are catching flack over it today. Just what you want, to spend millions for the commercial and have people complain about it. Shades of Coke changing its product in the 1980s.
Then there was Joe Namath, being Broadway Joe in New Jersey, hiding under some animal fur coat. It made Phil Simms look like an undertaker (all due respect to my undertaker friends) standing next to him. Plus we got to see Joe toss the same coin twice prior to the game. Seattle even won that event yesterday.
Overall, the commercials aired during the Super Bowl got a "D" on my report card. Whatever happened to creativity in America? The commercials were as creative as the Denver offense was. I will give kudos to the Budweiser Clydesdale's/Puppy ad. It was the best of the night followed by the Chevy-Bull delivering ad.
The folks at Fox-TV had to be crying as they watched Seattle totally dominate the game and with it seeing their TV audience diminish especially after the second half kickoff was returned for another Seattle score. Most people will tell you that a good defense will shut down a good offense and Seattle did shut down Denver and made many viewers shut down their TVs as well.