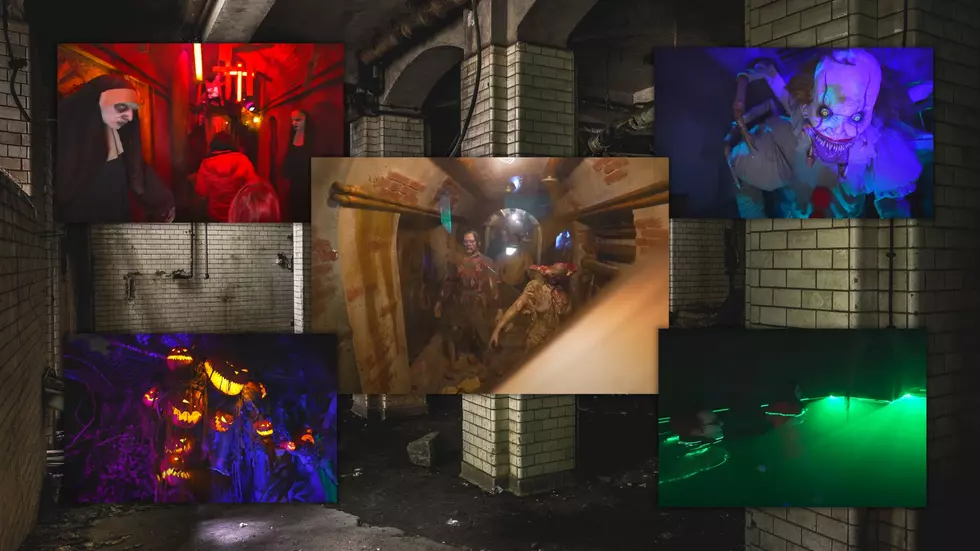 America's Wildest and Most Twisted Haunted House is in St. Louis
Sharp Productions via YouTube/Canva
I'm pretty jaded when it comes to things that claim they are "scary". However, there is one of the most twisted, elaborate and wildest haunted houses I've ever seen in St. Louis and I'm not exaggerating.
Have you ever heard of The Darkness? If you look at their address at 1525 South 8th Street in St. Louis on Google Street View, you'll see a very inviting door.
It's what lies inside that is off-the-chart. A couple of YouTubers recently did a walkthrough without live scare actors and it gives you an idea how elaborate this place is.
Here are some highlights from their journey.
A Walk Through One of St. Louis Most Horrific Haunted Houses
If you're thinking "Yes! I'd like to have the you-know-what scared out of me", be aware they have a special Valentine's event lined up for Saturday, February 11 that will have everything inside on turbo.
There might be a haunted house in America crazier than this one, but I haven't seen it. For now, The Darkness in St. Louis takes the title of the wildest, most elaborate and twisted haunted experience in the land.
19 Missouri Restaurants Featured on Diners, Drive-Ins and Dives
More From 100.9 The Eagle, The Tri-States' Classic Rock Station