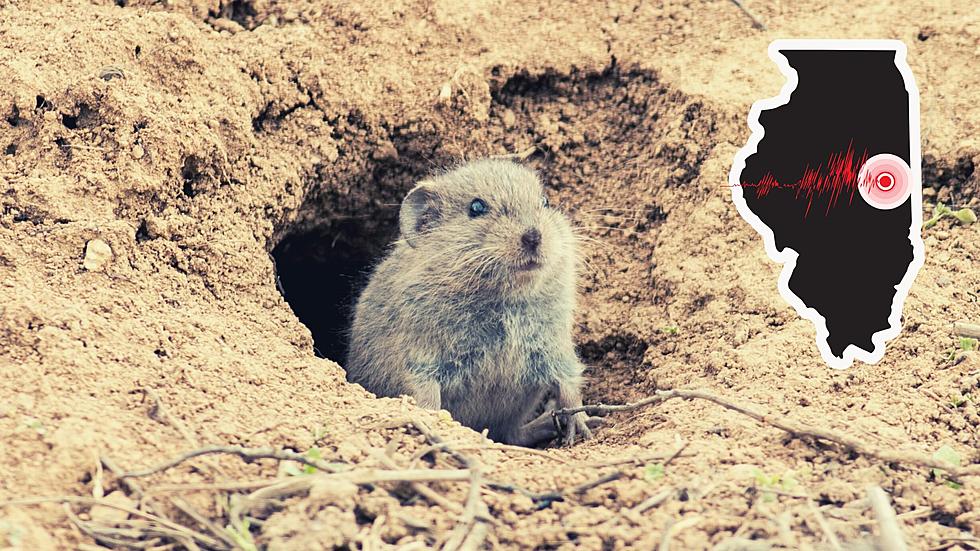 A Weird Illinois Earthquake Today Was Felt By 1 Lonely Person
Canva
Never underestimate Illinois to come up with something strange. There really was an earthquake in the Land of Lincoln today and it wasn't tiny either. However, it was only felt by one lonely person apparently.
I'm not making this up. The USGS is reporting that a 2.4 earthquake happened today near Robinson, Illinois. For the record, that's near the Illinois/Indiana border.
Here's the part I found interesting. Let's zoom in on the "felt report" which means the number of people who tell the USGS "yeah, I felt that quake". It's exactly...one person.
Here are a few observations. First, the earthquake happened in an area that rarely has earthquakes so that's interesting to me. Second, the fact that exactly one person took the time to report a 2.4 earthquake is fascinating to me. A 2.4 isn't exactly a major shaker, so you'd have to figure this one person went out of their way to try to "feel" the earthquake. All I can say to that is "well done". You get the earthquake merit badge today.
When I see quakes like the one in Illinois today in a strange place, I do tend to watch for any other quakes that might follow...just in case something big might be brewing. More than likely, this is just a one-off strange quake. You can follow earthquakes yourself through the official USGS portal. Maybe you can be that next great earthquake felt reporter.
The Strongest Earthquakes in East Texas History
Here's a look (in no particular order at some of the strongest earthquakes in East Texas in modern history. Some of these tremors were centered in East Texas, while the epicenters of other quakes were in neighboring states, but the effects were felt in East Texas.
More From 100.9 The Eagle, The Tri-States' Classic Rock Station