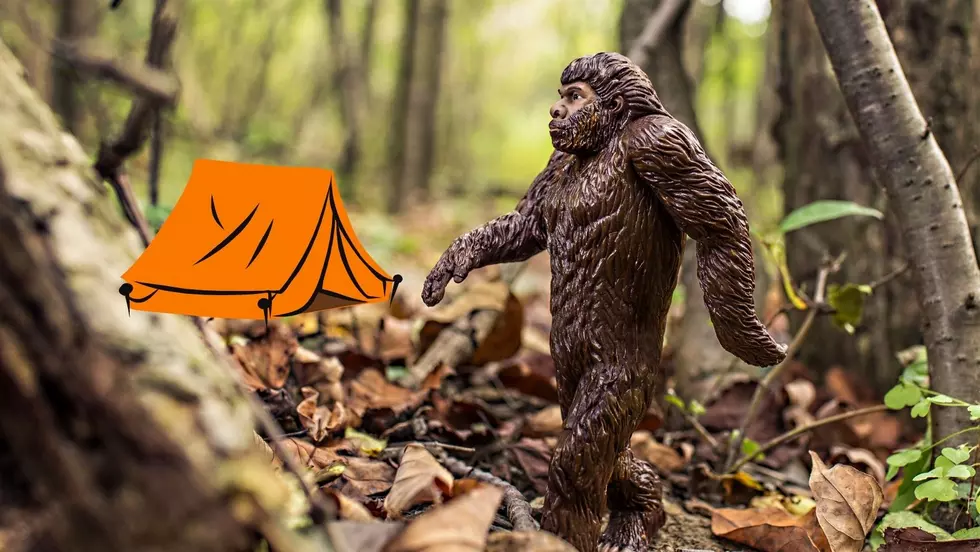 50 Years Ago, a Bigfoot Spotted in Siloam Springs State Park
Canva
It was a crystal clear morning in 1972 when a man was camping in Siloam Springs State Park. He heard a sound behind him. In the broad daylight, he realized he wasn't seeing a person, but a creature.
The Bigfoot Researchers Field Organization documents this historic encounter in this Adams County park. The encounter was recorded by Stan Courtney, but the name of the actual witness was changed for his anonymity.
Here's a snippet of how the man described what he saw:
The color was, it wasn't a uniform color, it was different shades of brown, dark brown and gray.

The face looked more human than ape. I would have guestimated it was about seven feet tall, maybe taller, and we locked eyes for just a matter of a few seconds, then it rounded the tree that it was standing next to and took off down the slope of a gulley and I took off up the path running like crazy.
The man noted that as the creature fled down a hill, it grabbed a large tree and it shook violently. That led him to believe it weighed several hundred pounds to affect a tree like that.
One interesting aspect of this Bigfoot encounter in Adams County was it happened at nearly the same time as the famous 1972 Mo-Mo encounter near Louisiana that has gained fame over the years.
You can check out the complete Bigfoot Researchers Field Organization report as he adds even more detail to the Adams County Bigfoot encounter that is now nearly 50 years old.
See Inside a Cabin Near Mark Twain Lake that is Now an Airbnb
Missouri Mansion with a Massive Model Train in the Attic
More From 100.9 The Eagle, The Tri-States' Classic Rock Station