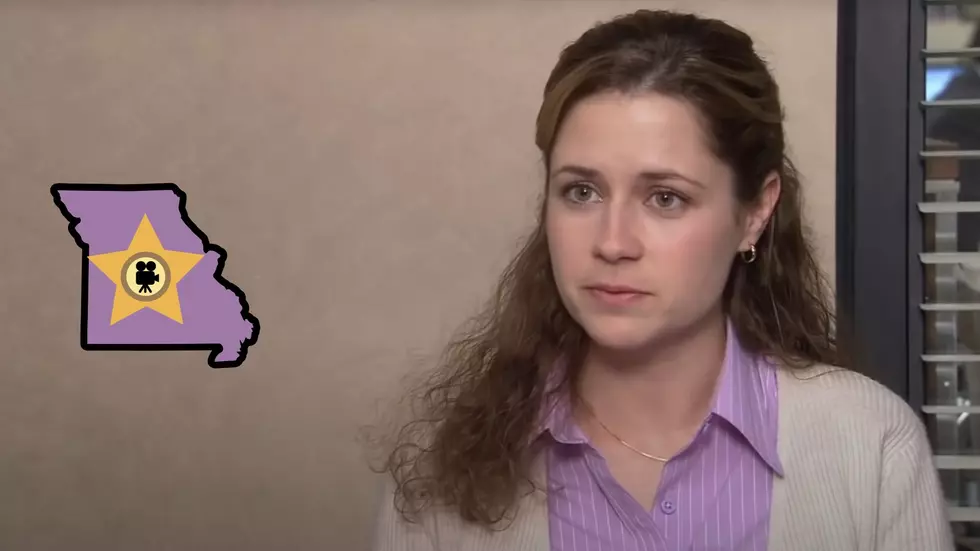 5 Celebrities You Stand a Real Chance of Running into in Missouri
The Office via YouTube/Canva
When you think of lifestyles of the rich and famous, perhaps you don't think about Missouri. Think again. I've compiled a list of celebrities that you stand a real chance of running into in the Show Me State plus a couple of longshots, too.
It's understandable that movie, television, music and sports stars like to keep a low profile. Guessing they don't want someone like me showing up on their front porch asking what the favorite episode is of whatever show they are/were on. There are some celebrities who are very vocal about being Missourians. Here's a short list of those you just might run into at some point.
Jenna Fischer
Jenna Fischer who played Pam on "The Office" is very proud that she calls St. Louis home. She's been spotted at lots of St. Louis Blues games and even was featured on a home renovation show when she had a project done for her sister.
Nelly
What's Nelly doing when he's not making videos and selling albums? He's in St. Louis high-fiving Albert Pujols after home runs like any good Missourian would do.
Jon Hamm
Movie and TV celebrity Jon Hamm has lived in just about every part of St. Louis in his life and graduated from a high school in LaDue. He is another famous dude who still frequents Missouri and specifically St. Louis often. If you go to a St. Louis Cardinals game, you stand at least a respectable chance of meeting him.
Andy Cohen
No one was happier than TV personality Andy Cohen when the St. Louis Blues won the Stanley Cup in 2019. Why? Because he calls Clayton, Missouri home and yes, he bleeds Blue.
Sheryl Crow
I remember seeing Sheryl Crow for the first time back in 1994 when she opened for The Eagles in St. Louis. At the time she was unknown and asked to open the concert because...(*drum roll*)...she was from Missouri (and talented). She can still be found roaming the Show Me State even singing the National Anthem at All-Star games when they're at Busch Stadium, too.
And now for a bit of a longshot, but it's possible. There is at least a one in a trillion chance that you could run into this guy...
Brad Pitt
Don't laugh. He spent his childhood in Missouri and went to Mizzou. In recent years, he was spotted visiting family in the Springfield, Missouri area and there were rumors he bought a house for Jennifer Aniston in the Ozarks (although that was later proven untrue).  He also wished graduates from Missouri State University well a couple years ago.
St. Louis Cards Paul Goldschmidt's Home in Florida Can Be Yours
More From 100.9 The Eagle, The Tri-States' Classic Rock Station