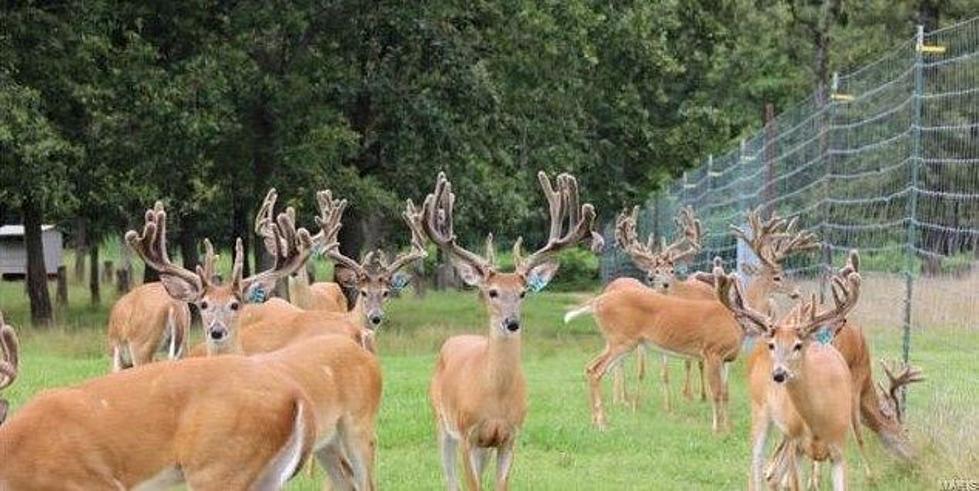 Yes, You Really Could Have Your Very Own Missouri Deer Farm
Ronnie Walk, United Country Hometown Realty, Zillow.com
I have friends who I am sure dream of owning their very own Missouri deer farm. Dream no more as that can now be a reality thanks to a Missouri property I've just discovered.
This is 0 Vineyard Lake Road in Bismarck, Missouri. I found the property on Zillow and also on a Coldwell Banker website. It is a full-on deer farm and/or hunting lodge. Let's look at some pics.
$5.5 Million Dollar Missouri Deer Farm
The details on Zillow are impressive. It's a 6-bedroom, 2-bathroom deer farm on over 1,500 acres. The Coldwell Banker site adds even more details about what this property is and what it might become:
Here is a rare opportunity to own your own income producing deer farm. The deer that are harvested here are raised on the farm. There is lots of room to increase the doe herd which would increase your harvestable bucks. The owner is already booking hunts for next year and has an established client base. There is a large hunting lodge, two cabins numerous out buildings and two twenty acre lakes plus a total of fifteen hundred sixty five acres
What's the cost of owning your very own Missouri deer farm? Current asking price is $5,500,000. This might not be Bambi's favorite place, but I have enough hunting friends who will likely drool over this place. Check out the full listing for more details and updated information.
LOOK: Here are the best lake towns to live in
Many of the included towns jump out at the casual observer as popular summer-rental spots--the Ozarks' Branson, Missouri, or Arizona's Lake Havasu--it might surprise you to dive deeper into some quality-of-life offerings beyond the beach and vacation homes. You'll likely pick up some knowledge from a wide range of Americana: one of the last remaining 1950s-style drive-ins in the Midwest; a Florida town that started as a Civil War veteran retirement area; an island boasting some of the country's top public schools and wealth-earners right in the middle of a lake between Seattle and Bellevue; and even a California town containing much more than Johnny Cash's prison blues.
CHECK THIS OUT: This Texas Home Boasts Its Own Beach And Zipline
More From 100.9 The Eagle, The Tri-States' Classic Rock Station