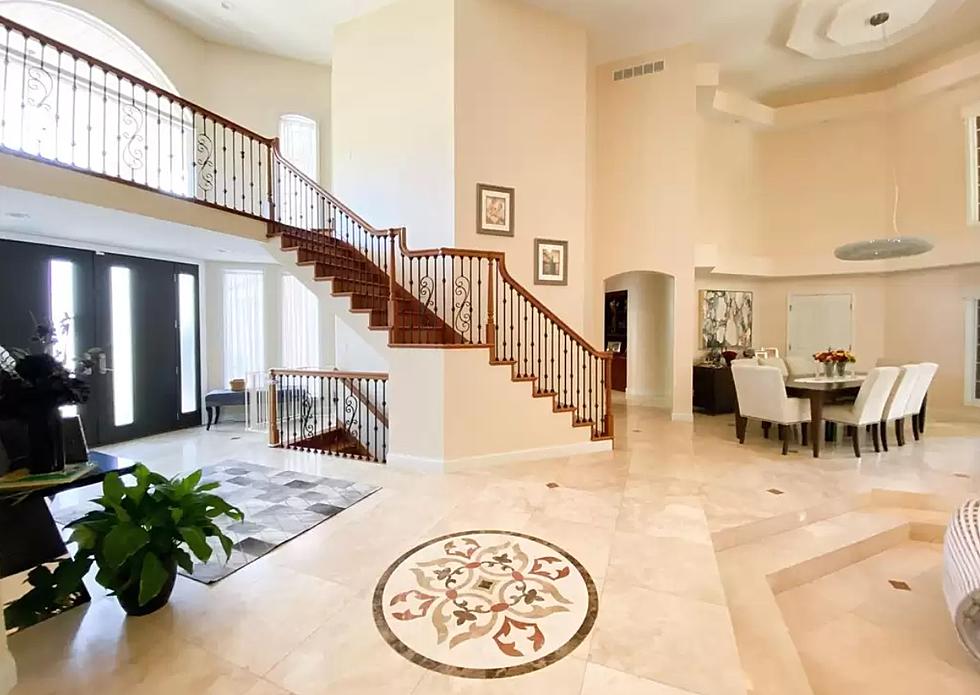 This Nearly Million Dollar Quincy Home is Like an Ivory Palace
Spencer Schelp, Happel Inc., Realtors®, Realtor.com
This just in. I'm not a millionaire. But, if I were, I would love to make a Quincy home I found my home. It's a nearly million dollar estate that looks like it could be an ivory palace.
The home I found messing around on Realtor.com is 3620 Harbor Lane in Quincy. It's a 5-bedroom, 5 1/2 bathroom mansion with over 4,000 square feet that might be an ivory palace. Check out the pics for yourself and see if you agree.
Nearly Million Dollar Quincy Home is Like an Ivory Palace
The realtor added a few more interesting details on the listing:
The sun enters the home in the morning from the east facing entry and foyer. The covered decks in overlook treed acreage. Walkout has in-suite bathroom with private entry.
Whoever built this home back in 2008 obviously understands sunrises and sunsets. It's one thing to have an interior that looks like this. It's yet another level to have certain times of the day make the living area even more spectacular.
Now, about that "nearly million dollar" price tag. The current asking price as of this writing is $899,450 according to Realtor.com. With closing costs and taxes, I'd bet you could easily see a million dollars going bye bye to make this your residence.
It's worth noting that the property taxes appear to be almost double what my family vehicle is worth so I'm guessing the bank would laugh at me if I asked for approval on this one. But, maybe you've got enough coins in the couch cushions to make this happen for your family?
ALSO: PEEK INSIDE JON BON JOVI'S NEW $43 MILLION PALM BEACH MANSION
LOOK INSIDE: Kid Rock Is Selling His Grand $2.2 Million Detroit Mansion
More From 100.9 The Eagle, The Tri-States' Classic Rock Station