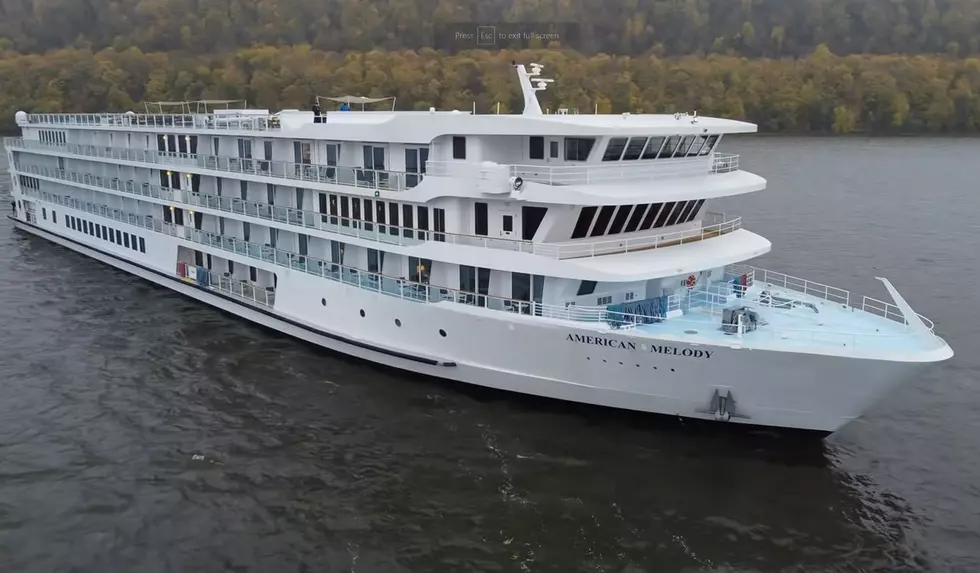 This Mississippi River Cruise Ship is Coming to Hannibal Soon
Jim Zim via YouTube
If you're a fan of Mississippi River cruise ships, you're in for a treat soon in Hannibal. A brand new riverboat is about to make its debut in Mark Twain's hometown.
I had a friend mention to me that the Visit Hannibal website had a countdown along with a picture of the American Melody. If the countdown is accurate, it might make its first appearance in Hannibal as early as this weekend.
YouTuber Jim Zim took a tour of the American Melody and shared what he saw with this backstory:
Have you ever wondered what a modern river cruise ship is like inside? I know I did before my first river cruise! So, I've made this video to show you exactly what "American Melody" from American Cruise Lines looks like inside.
This is a beautiful ship unlike any I've seen.
According to American Cruise Lines, the American Melody debuted in August of 2021.
Is this the weekend when this huge ship docks at Hannibal? Follow the countdown on the Visit Hannibal website for more information and possible updates.
This Might Be the Fanciest Treehouse in Missouri
See Inside a Missouri Mansion with 2 Massive Aquariums
More From 100.9 The Eagle, The Tri-States' Classic Rock Station