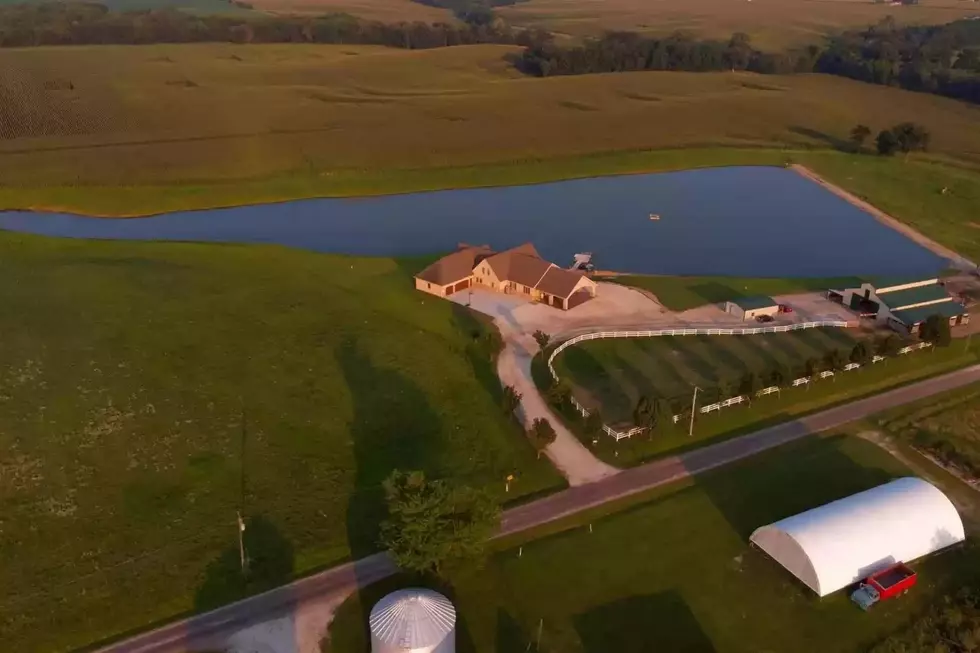 This $1.2 Million Home In Camp Point Has It's Own Private Beach
Luke Tappe - Davis & Frese Inc., REALTORS®
If you love country living and going to the beach, then I've found the perfect home for you.
How would you love to have your own private beach in Camp Point? Well, you can. Listed with Luke Tappe of Davis & Frese Inc., REALTORS, this beautiful country home is for sale for $1,200,000, and not only comes with over 20 acres, but a private beach, and a 5-acre stocked lake. This home is beautiful in every way, five-bedrooms, four-bathrooms, and plenty of land to enjoy.
Built with the very best in design and detail in mind inside and out. You will literally never need to leave...ever! The house also comes with a movie theatre, gourmet kitchen (with amazing views of the lake), you can go fishing in your OWN lake, and room to ride horses, ATV's, you will never be bored. You could easily buy this and turn it into an amazing Airbnb for people who just want to get away for the weekend and relax and do absolutely nothing.
I know if I had the opportunity to buy a house like this, I would kick my kids out all summer long and wouldn't have to worry about them saying "I'm bored!" The pictures are just stunning and almost looks like something out of a magazine. Just think of all the gatherings and parties you could have and not have to worry about waking the neighbors. You could be as loud as you wanted, there is just so much country living in this one home.
A girl could dream, but for someone it can be a reality. Just remember to give me a tour so I can see this house in person!
MUST SEE: Jaw-Dropping House in Camp Point Has It's Own Private Beach
What Can $1,000,000 Buy You In Quincy Compared to The Most Expensive City?
More From 100.9 The Eagle, The Tri-States' Classic Rock Station