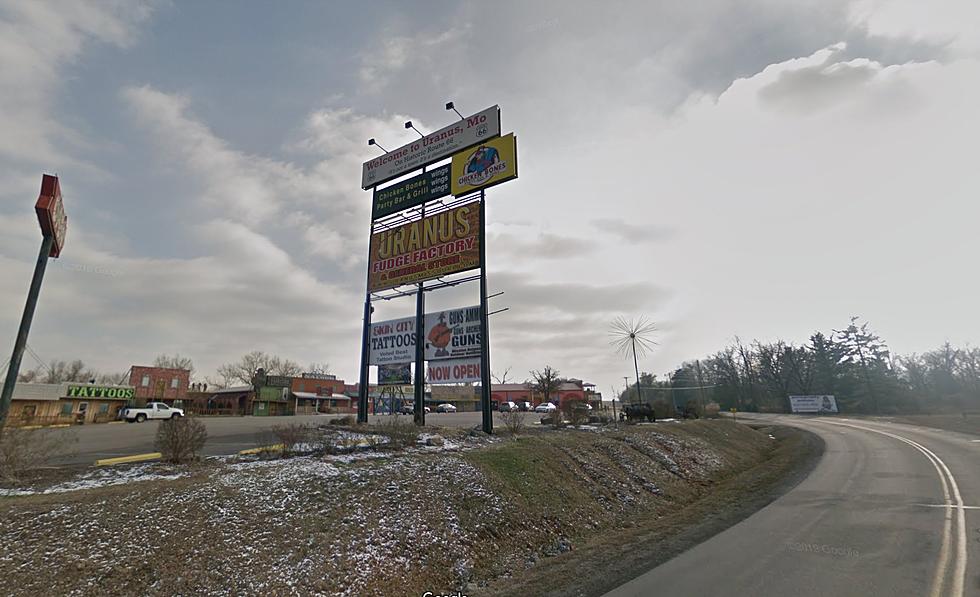 There Really is a Fudge Factory on Route 66 in Uranus, Missouri
Google Maps Street View
I had to do a double-take to make sure my eyes weren't deceiving me. After much research, I can confirm it's true. There really is a fudge factory on Route 66 in Uranus, Missouri.
I found this pretty much by accident. A little known YouTube channel with only 85 or so subscribers just shared this. I thought they were pulling my leg, but nope.
If you doubt me, you can see the very proud official website for Uranus, Missouri and yes, that's the fudge factory sign right there on the front page. If you look closely, you'll even find a video that very few have seen. Let's right this wrong now.
The official Facebook page includes more special moments. I'll let this live video speak for itself.
I'm kinda late to this party as their Facebook page already has over 53,000 followers. What have I been doing with all my time not knowing this place exists?
They even have an escape room that you and your friends can go to so you can say (out loud preferably) that you escaped Uranus. Never ever never underestimate a Missourian's ability to tell a joke over and over and over.
If you're thinking "yes, I would love to go to...(I'm not saying it again)", good news. It's a short 3 hour drive from Hannibal.
I really don't think I should add anything else to this other than I'm pretty sure my parents would have been proud of this effort. Or, actually probably not.
$1.6 Million Ralls County Land Also Has Historic Cabin
$5.5 Million Dollar Missouri Deer Farm