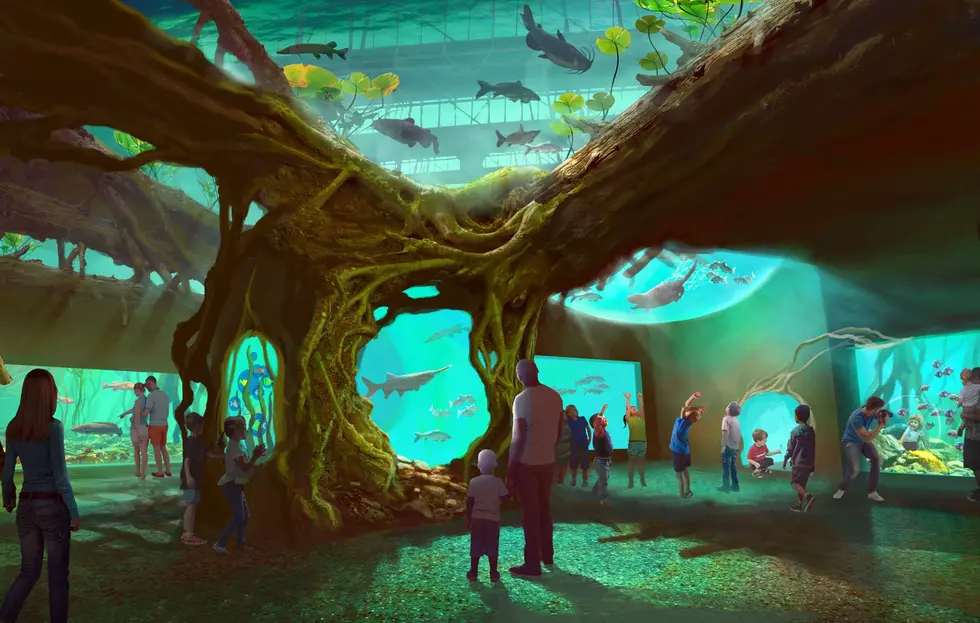 The St. Louis Aquarium Needs Your Artwork
St. Louis Aquarium at Union Station
I don't know about you, but I can not WAIT until the St. Louis Aquarium opens this fall.  Right now, the aquarium is looking for local artist to help decorate a wall that will be located at the aquarium, here's how you can get your art on the wall.
Currently, there is a wall that will soon be coming down to unveil the new aquarium opening this fall. Until that moment happens, the aquarium would like to use your art to to decorate that wall. Use your imagination of anything that takes place in the water. Whether its underwater scenes, sharks, fish, anything aquatic. Color it up, paint it up, draw it up, and send it in and the aquarium will hang up your artwork.
Make sure your art work is on a standard piece of paper (8.5x11) and then mail it to:
St. Louis Aquarium
Attn: Shark Art Project
201 S. 18th Street
St. Louis, MO 63103
If you happen to be in St. Louis, you can drop off your artwork at the front desk of St. Louis Union Station Hotel. All art needs to be postmarked by July 26th, and once the wall comes down, so does the art. Art will not be returned.
More From 100.9 The Eagle, The Tri-States' Classic Rock Station