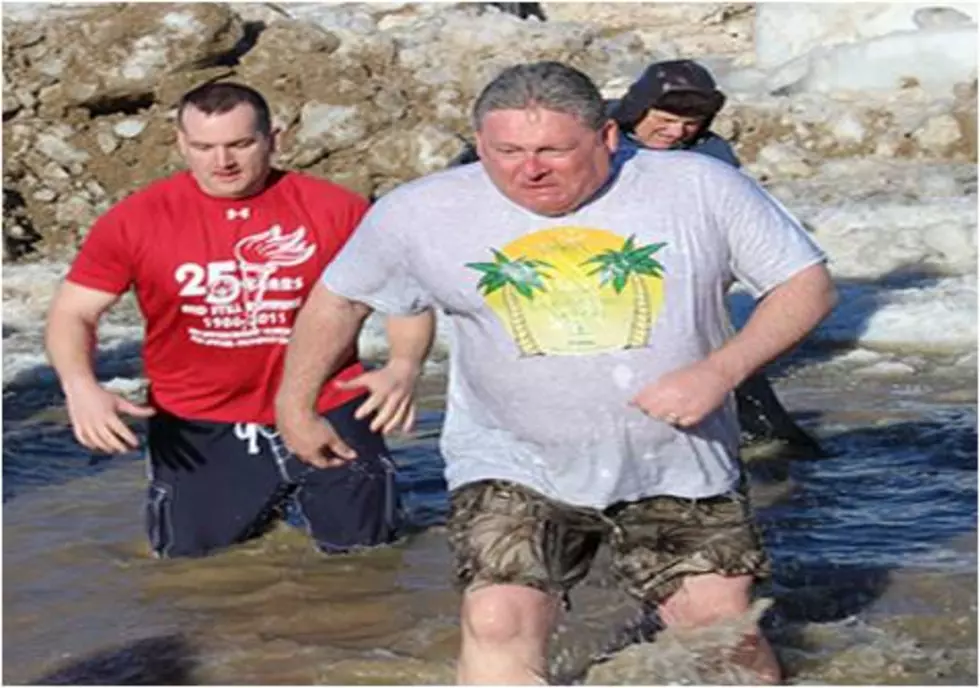 Quincy Police Department
Every Year since 2004, Quincy Police Chief Robert Copley has taken the plunge.
Since then, he has participated in 12 plunges and two Super Plunges in Lake Michigan. You talk about could weather, he has participated in all of them here in Quincy. By the way, the participants jump into the lake 24 times in 24 hours. You talk about cold? Chief Copley started this when Sgt. John Douglas worked with Special Olympics to establish the first Quincy Plunge.
Members of the Quincy Police Department have plunged ever since. Copley has some advice for the first-time plungers and that is" within the bounds of reason and decency,wear as little as possible." Good Advice.
More From 100.9 The Eagle, The Tri-States' Classic Rock Station