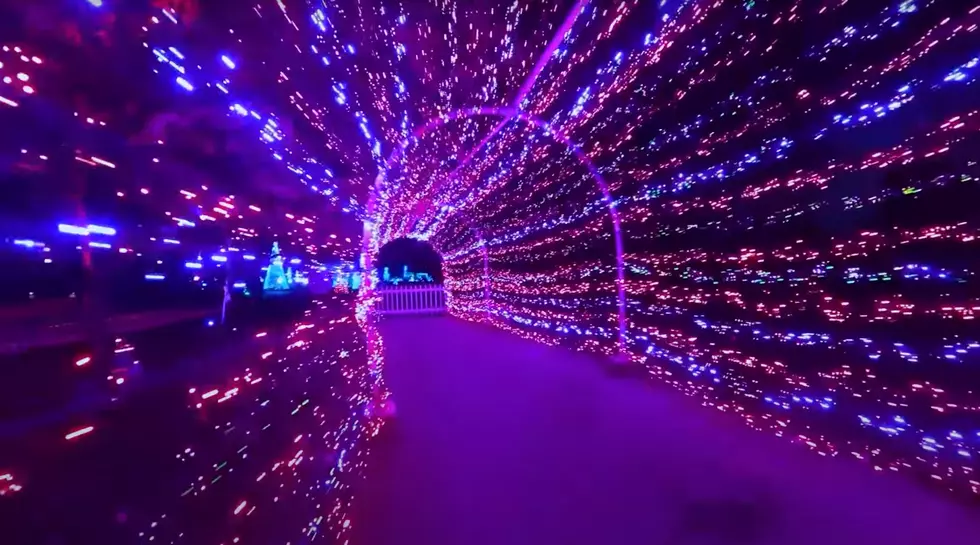 See the Missouri Place that Just Lit Up Nearly 2 Million Lights
Missouri Botanical Garden via YouTube
If you're a fan of holiday lights, there is one Missouri place you need to adventure to as they just lit up nearly 2 million bulbs that you can likely see from space if you're an astronaut.
This Christmas light effort that would make Clark W. Griswold smile from ear-to-ear comes courtesy of the Missouri Botanical Garden that just kicked off what they call "Garden Glow". This year, their holiday light count is nearly 2 million. This was a drone video of their display last year which was also pretty spectacular.
According to the official Missouri Botanical Garden website, this is the 10th year they've been running up the electric bill (in an admittedly good way). They say this Garden Glow holiday light display will actually continue past the holidays until January 7 so if you don't get to St. Louis before Christmas, you'll have extra days to get down there.
KSDK spoke with Missouri Botanical Garden and got an update on what the 2022 version of Garden Glow will include.
You can check out the official Missouri Botanical Garden website for more information, updates and ticket prices for their annual Clark Griswold approved holiday light display.
See One of the Most Secret Treehouses in Missouri You Can Stay At
More From 100.9 The Eagle, The Tri-States' Classic Rock Station