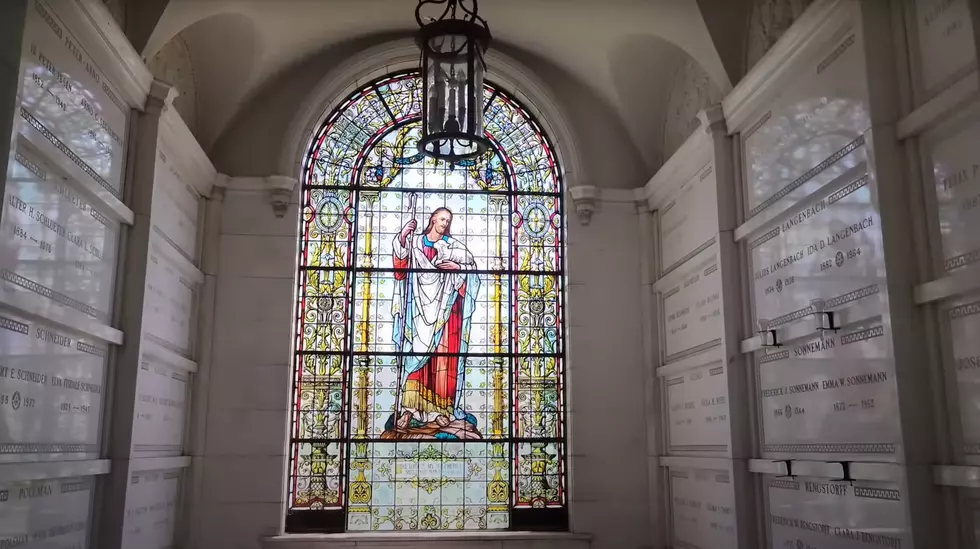 See Inside a Neglected St. Louis Mausoleum, But There's Good News
Man-Made Archaeology via YouTube
This has become a lonely and neglected place, but it didn't used to be that way. You can see inside what was a neglected St. Louis, Missouri mausoleum. The good news is that this story might just have a happy ending.
My first thought upon seeing video of this place was how sorry I felt for the families who have loved ones interred there. This is the Oak Grove Funeral Home, Mausoleum and Cemetery. Prior to the grounds being closed, explorers shared video of the still beautiful interior of this place. Stained glass that's still in great condition everywhere.
While much of the mausoleum is in absolute devastating states of disrepair in places, much is still intact.
You can watch the walkthrough of the video which shows many other details. Standby for some good news I've discovered once you're done.
I've learned from reading recent comments on the YouTube share from many who live in St. Louis that Oak Grove has new owners that are committed to renovating and restoring it. The official mausoleum website confirms this. It says (and I quote) "the new owners are making every effort to restore this pristine, historic gem located in the heart of the Saint Louis area".
It says this sacred place is 88 years old and they are doing their best to preserve and restore the history there. Let's not forget the dignity of those who have this St. Louis place as their last resting place.
Inside Nelly's Empty St. Louis Mansion that Sold for a Million
More From 100.9 The Eagle, The Tri-States' Classic Rock Station