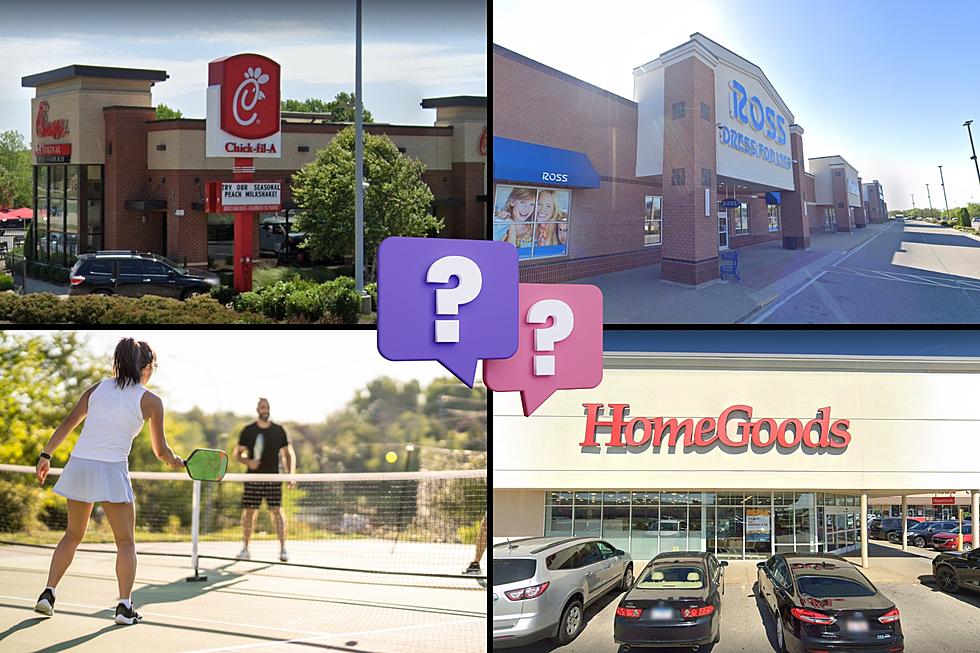 Businesses You Said You Want in Quincy's Bed, Bath & Beyond Store
Google Maps Street View/Canva
Bed, Bath & Beyond as a franchise is pretty much no more and that includes the former Quincy, Illinois location. That means there's a vacant building there now which is why we asked what business you'd like to see move in. The answers were many, varied and interesting.
I have not heard an official announcement of a business permanently taking over the former Quincy, Illinois Bed, Bath & Beyond store. That led to this excited discussion on our Facebook page about what your preference would be.
I'll summarize some of the most mentioned businesses. Near the top of the list would be Home Goods which currently has a Springfield, Illinois location.
The popular answer whenever there is a store vacancy is Chick-Fil-A and this time was no exception.
Many commenters mentioned Ross Dress for Less which could be a possibility.
To be clear, I do NOT have any inside information otherwise I would mention it here. I will add that you might be interested to know that CNBC is reporting that other Bed, Bath & Beyond store location leases have been purchased by the following retailers:
Burlington Coat Factory
Michaels
Barnes & Noble
I'm not inferring that one of those chains will move into the Quincy, Illinois location. I'm just saying they have purchased leases and moved into other former Bed, Bath & Beyond places.
It will be interesting to see what business finally makes its permanent home into what looks like it could be a great location for something. Time will tell the tale.
A List of 15 Big Retail Chains That Will Close Stores in '23
While consumers move more and more to online shopping, just like my wife, the landscape of stores is changing too.
Investing.com
put out a list of major retailers that are cutting many of their traditional stores loose and taking on a smaller footprint.
More From 100.9 The Eagle, The Tri-States' Classic Rock Station