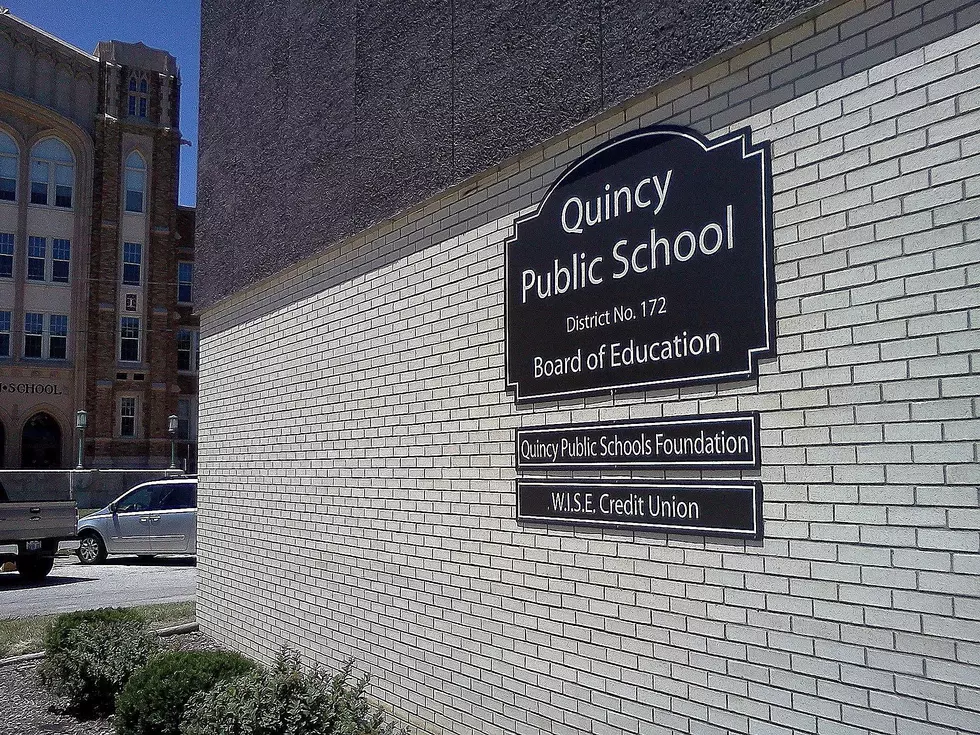 Q.P.S. Foundation Exceeds 2019 'Dream Big' Annual Goal
TSM
The Quincy Public Schools Foundation ended its 2019 Dream Big Annual Campaign on a high note, exceeding the $200,000 goal by $100,000, with a final total of $300,000.
The Foundation's Executive Director, Kent Embree stated, "We are so grateful to the Quincy community and other donors, who gave to this year's campaign. Without support from local businesses as well as Q.H.S. alumni, the Foundation would not be in a position to provide resources to the district, especially funding that meets growing needs in curriculum and technology."
Proceeds from this year's campaign, which was chaired by John and Dale Stevenson, will be allocated to the five "pillars" of the Foundation: Curriculum, Technology, Fine Arts, Athletics, and Endowment; special projects, as well as professional development and training for teachers. A portion of proceeds will also benefit operations of the Foundation and help contribute to its operational endowment.
The major fundraising event of the campaign, the Foundation's "A Night to Dream Big" gala dinner, posthumously honored H.W. "Knap" Knapheide III, had a record 750+ attendees, and raised a record $108,000 for the Foundation and the Quincy Public Schools.
During its last fiscal year, the Q.P.S. Foundation provided over $370,000 to supplement the district's budget and over $3.1 million, since the first "A Night to Dream Big" fundraiser in 2013.
Gifts to the Q.P.S. Foundation may still be made through the Foundation office at Quincy Senior High School, through the mail, or through the foundation's web site, www.qpsfoundation.org.
More From 100.9 The Eagle, The Tri-States' Classic Rock Station