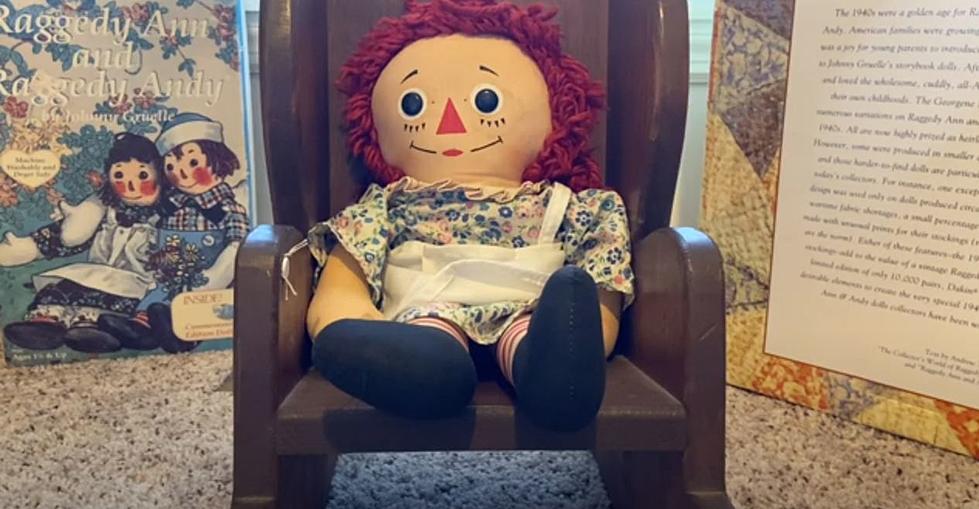 One of The Most Famous Toys Was Made in Illinois
YouTube/Rag Doll Dreams
One of America's most prize toys was created in Arcola, Illinois a small town just west of the Tri-States.
Johnny Gruelle created the famous dolls, Raggedy Ann and Andy, for his young daughter when she found a faceless doll in her grandmother's attic. The legend goes he drew a face on the doll, who was described as being a raggedy doll. After his daughter passed away, to keep her memory alive he started writing and illustrating the Raggedy Ann stories which started in 1915. It wasn't until 1920 when Gruelle marketed the dolls and wrote a new book each year for close to twenty years. Throughout the town of Arcola paintings can be seen of the famous red-headed dolls.
Raggedy Ann was inducted into the National Toys Museum in 2002 and her brother Andy was inducted in 2007. As popular as these dolls were, they freaked me out. In fact, lots of porcelain dolls freaked me out when I was younger and it has followed me into my adulthood. It's just like their eyes follow me where ever I walk, just gives me the chills just thinking about it.
MORE: See 30 toys that every '90s kid wanted
KEEP READING: 10 classic board games that will take you way back
More From 100.9 The Eagle, The Tri-States' Classic Rock Station