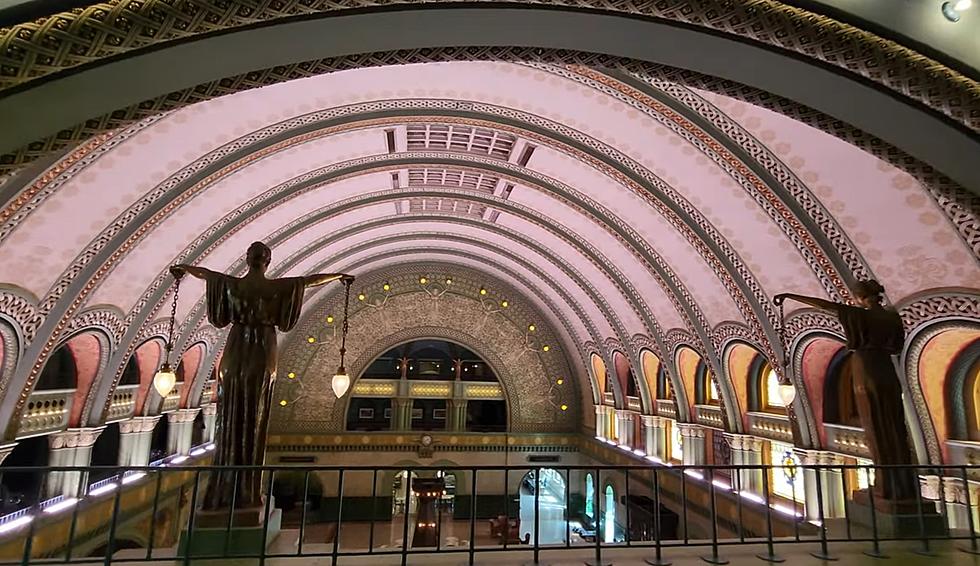 Missouri Hotel Named 'One of the Greatest in the World'
Fantabulous Travels via YouTube
I have stayed at this Missouri hotel and I can confirm that it's nice. Very very nice. I'm not sure I am qualified to say it's one of the greatest in the world, but that's exactly what a national website just declared is true. Let's see if you agree.
When it comes to fun content about local place, Only In Your State is about as good as it gets. For the most part, I've found their writers are knowledgeable about what they're talking about and I don't question their decision to name a St. Louis, Missouri hotel as "one of the best hotels in the world".
Which St. Louis, Missouri hotel is one of the best in the world?
According to Only In Your State, Union Station in St. Louis is the winner.
I stayed there way back in 1998 during one of the Missouri Association of Broadcasters conventions. It was nice although I wasn't under the illusion that I was staying in an exotic international resort like one in Paris or anything.
The one thing about Union Station that I do appreciate though is the iconic architecture that really gives you the feeling of an early 1900's train station.
I think calling it "one of the greatest hotels in the world" is a little elaborate. I cast no stones though. Back in school, I remember being assigned to write a book report where I had to have a certain amount of words. I would frequently throw in wild adjectives to help pad my writing. Perhaps that's the case with this nice feature on Union Station.
LOOK: Stunning, historic hotels from every state and the stories behind them
Stacker
curated this list of stunning, historic hotels from every state. To be considered for inclusion, the structure must be more than 50 years old. Many of the selected hotels are listed on the National Trust for Historic Preservation, and several are purported to be haunted.
More From 100.9 The Eagle, The Tri-States' Classic Rock Station