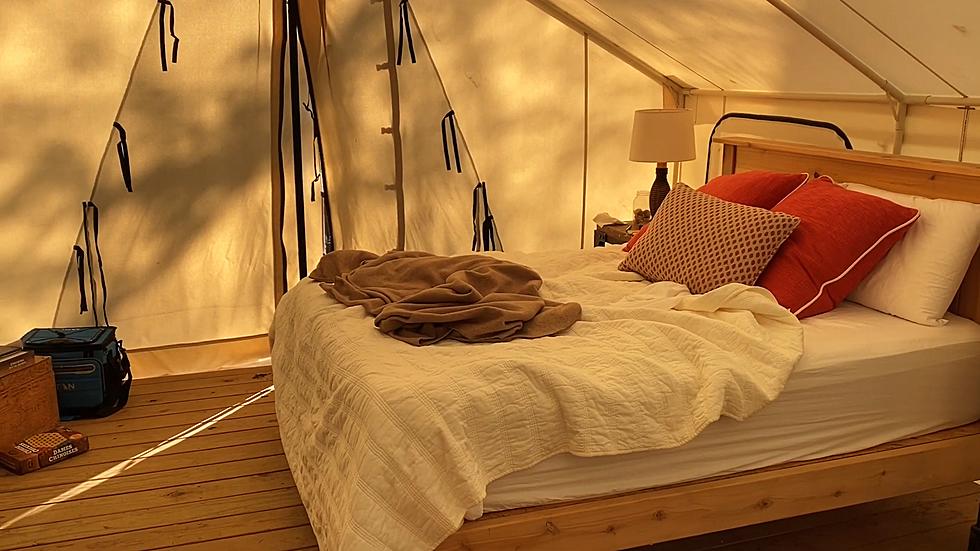 Missouri Farm Named One of the Top 7 Glamping Spots in America
Miss Mrs Mom via YouTube
If you're not familiar with the term, "glamping" is glamorous camping. It's getting into the outdoors without doing without your usual comforts. One Missouri farm was just named one of the top 7 glamping spots in all of America.
Livability just dropped their 7 Best Places to Go Glamping list and it features a special Missouri farm. It's Hawley Farm Glamping near Hamilton, Missouri and it's quite the posh place. This lady's husband surprised her with a trip there recently and she shared video of the experience.
The idea of glamping is being able to find a place to mellow out in the outdoors while also being comfortable. The fact that Hawley Farm Glamping offers a pond for fishing and rowboats while also delivering fresh linens and coffee every morning is why it ends up on the top of a lot of lists for getting away from it all without having to deal with harsh camping conditions.
When my dad and I used to go camping decades ago when I was a kid, we'd sleep either in a tent or in sleeping bags in the bed of his old El Camino. Glamping is the complete opposite of that.
If you think this sounds like something you'd like to experience, might want to follow Hawley Farm Glamping on Instagram. The frequently share pics to give you and idea of how you can "rough it" there without really roughing it.
Glamping
1910 Farmhouse is Now an Airbnb in Missouri's Ozarks
More From 100.9 The Eagle, The Tri-States' Classic Rock Station