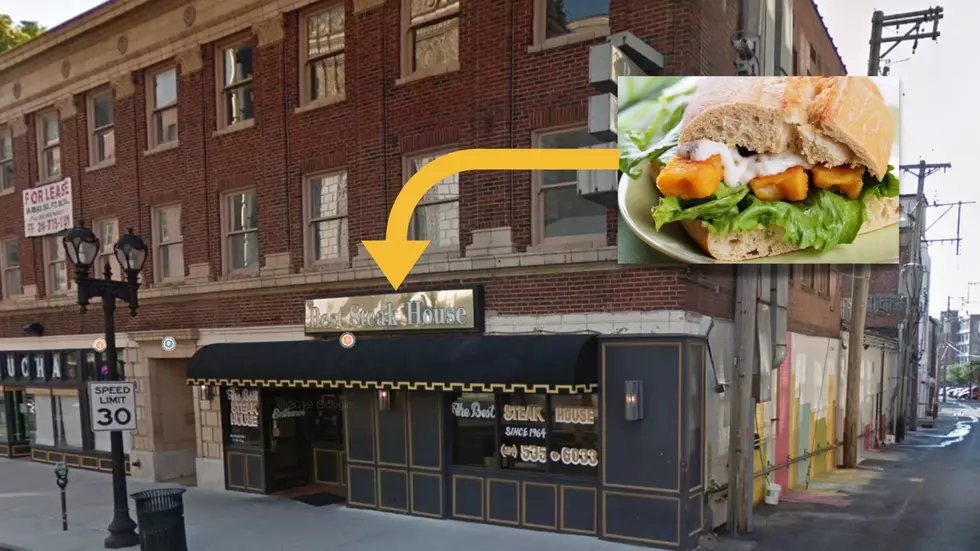 Is The Best Fish Sandwich in Missouri is in The Best Steakhouse?
Google Maps Street View/Canva
I'm suspicious of this result not because I doubt the winner doesn't make great food. I'm confident they do. However, does the best fish sandwich in Missouri really come from a steakhouse? The internet says yes.
This is not my conclusion, but just the result of some research about where you can get your hands on the best fish sandwich in Missouri. When it comes specifically to the question of "best fish sandwich", the Foursquare City Guide says it's The Best Steakhouse on North Grand in St. Louis. Sure enough if you read the reviews, you'll see multiple people mention the fish sandwich there as being a standout...in a steakhouse. Who knew?
You might recall that we asked you last year about your favorite fish sandwich in the Tri-state area. Some of the strongest opinions people have about subjects involve food.
Instead of just trusting one source, I also went to Yelp. Get this. Their #1 place to get a fish sandwich in St. Louis according to their reviews is King Edwards Fried Chicken. The best fish...from a chicken place? I have so many questions.
Fish sandwiches become a big topic this time of year once Lenten season begins on February 22. This "best fish sandwich in Missouri" question is vital for many yet seems to be one of the most puzzling conclusions in food history. When you see chicken and steakhouses coming up as the best destination for fish, you know you're in Missouri.
See Inside Illinois Tiny Airbnb with Catfish, Deer & Butterflies
More From 100.9 The Eagle, The Tri-States' Classic Rock Station