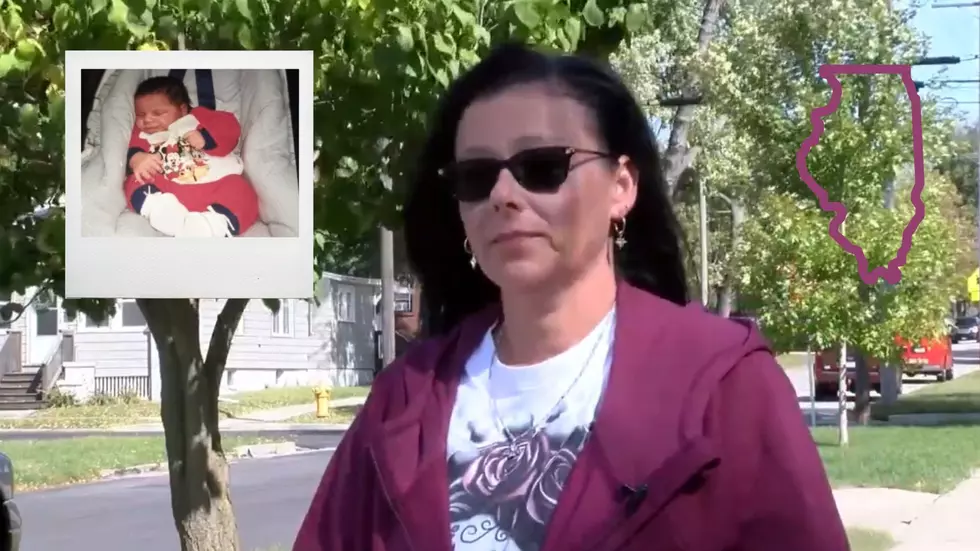 Illinois Woman Finds Son She Put Up for Adoption 26 Years Ago
WMBD News via YouTube/Canva
A woman in Illinois made the decision 26 years ago that she would put her newborn son up for adoption. Now, after years of searching, she and her biological son are reunited thanks to a Facebook post.
Jen Middlebrooks was interviewed by WMBD News in a just-shared video on YouTube. She tells the story of how 26 years ago she was living in the projects with 2 kids when she learned she was pregnant again. Feeling she couldn't provide the life she wanted for her son, she gave him up for adoption. She and the family that adopted him promised to stay in touch, but over the years that connection was lost. That led to this Facebook post she shared out of desperation.
That was the reach out that finally put Jen back in touch with the family who took him in. She learned that they were now living in Washington state and were also looking for her.
Tracy Rohr, the adoptive mom said "It's been a long time coming...It's been 26 years. It was almost by pure luck that we even saw the post she made on Facebook."
Jen's advice for any other parents who are trying to reunite with family is "Don't give up. It might literally be just one post away".
See Inside a $15 Million Chicago Penthouse with a Jacuzzi on Roof
See the Wild Illinois Home with a Tennis Court and a Grass Roof
More From 100.9 The Eagle, The Tri-States' Classic Rock Station