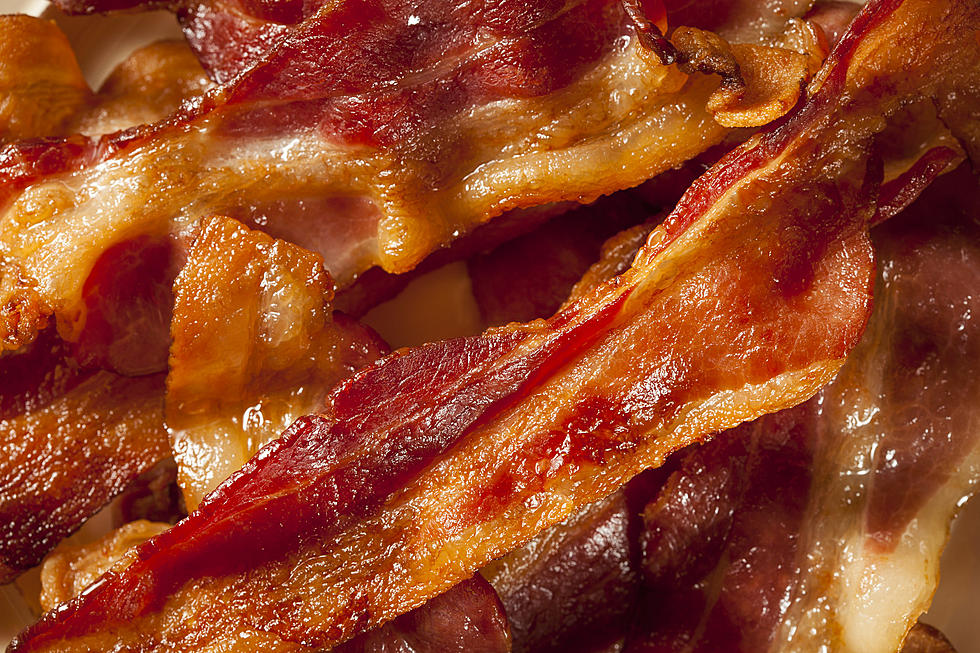 Illinois Delicious Food Festival Focuses on One Item…BACON
bhofack2
This festival had me at Bacon!
Known none other than Baconfest, you know you will find so many food items (made in different ways) with bacon. This festival is put on by top Chicago Chefs and draws thousands of people to the Chicago area, which normally smells like onions, but for one weekend only the smell of crispy bacon fills the air.
Last year the festival was canceled due to COVID, and has not yet been set for 2021, but I went to this in 2019 and oh man it was the best food I've eaten in my life. No matter what the chef is making, they have to incorporate bacon somehow in their meal. The 2019 menu was amazing and the only way I can describe it. I remember eating the Caramelized Banana & Bacon Milkshake from Chef Eddie Lakin, and you would think gross bananas and bacon, but let me tell you it was amazing.
The best part, i found chefs that make the bacon just the way I like it extra crispy and they didn't make fun to me for it. When I the Crispy Bacon Wonton (fried wontons stuffed with bacon, pork collar, ginger, scallion with Szechuan sauce), I wanted the recipe so bad, I had never tasted anything like it before and the back on cooked prefect. I probably gained 10 lbs. that weekend, but it was so worth it. If you ever get the chance to attend Baconfest, trust me, you will not be disappointed, and you can make a little get away weekend in the city.
Baconfest is one of the most different and unique food festivals in the State of Illinois (in my opinion anyway). and a must stop festival for all foodies.
KEEP READING: 3-ingredient recipes you can make right now
KEEP READING: Big Things, Small Illinois Town
More From 100.9 The Eagle, The Tri-States' Classic Rock Station