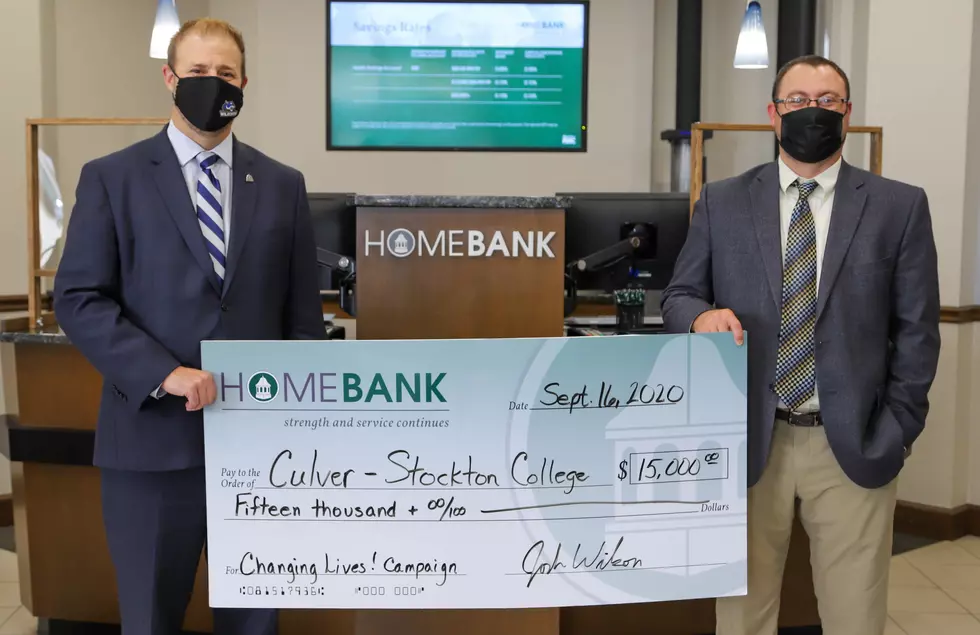 HOMEBANK Donates $15,000 to Culver-Stockton College
Culver-Stockton College
The Culver-Stockton Student Experience Center took another step closer to reality thanks to a significant donation from HOMEBANK. HOMEBANK has made a $15,000 commitment to Culver-Stockton College to be used toward the construction of the Center. The gift was presented by Josh Wilson, community bank president for HOMEBANK's Northeast Missouri market, to Dr. Douglas B. Palmer, President of Culver-Stockton College. It will help complete the $1.25 million construction project, which is part of the Culver-Stockton: Changing Lives! comprehensive campaign.
Enter your number to get our free mobile app
The proposed learning center is expected to serve as a laboratory and display area for showcasing the college's experiential learning program, which highlights seven types of experiential learning — research and innovation, creative expression, leadership, simulations, professional experience, service learning and travel. It also will provide resources on experiential teaching and learning for faculty and students, and it will help Culver-Stockton continue to stake its claim as the premier college for experiential learning in the Midwest.
"Culver-Stockton students have participated regularly in HOMEBANK's internship program, and we have been impressed with the knowledge, creativity and work ethic those students have shown. In addition, we have a considerable number of employees, like me, who are Culver-Stockton graduates," said Wilson, a 1998 graduate. "It makes total sense for us to support something like this. HOMEBANK has benefitted from the future professionals Culver-Stockton is graduating."
READ MORE: See 50 remote jobs that can pay well
More From 100.9 The Eagle, The Tri-States' Classic Rock Station