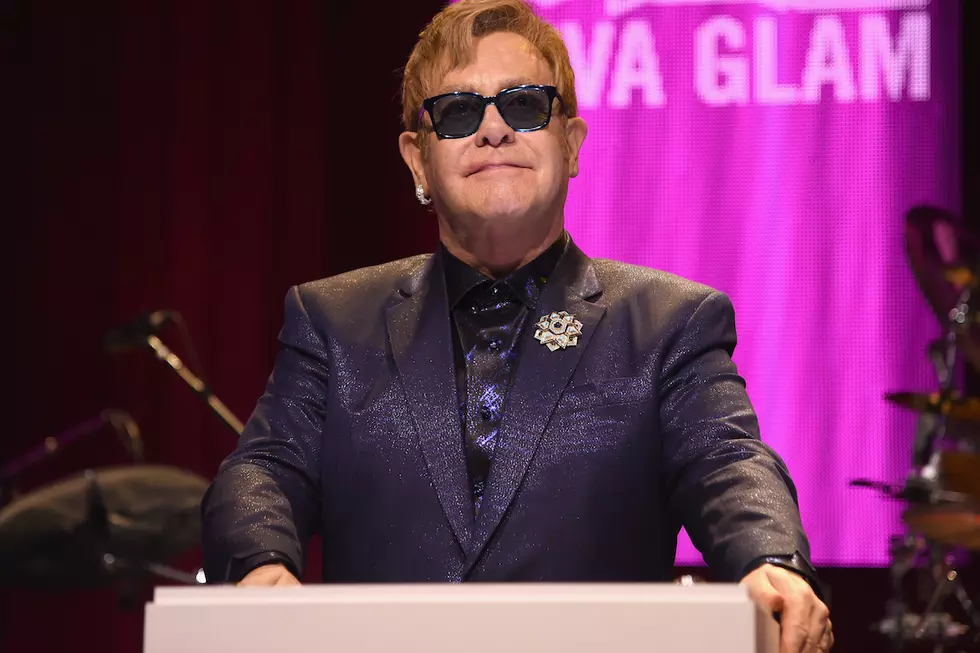 Elton John 'Blown Away' By Taron Egerton's Elton John in 'Rocketman' Biopic
Getty Images
Kingsman's Taron Egerton has already started recording songs for Elton John biopic Rocketman, which doesn't start shooting for a few more months. Not only that, he's already gotten singing advice from the man himself, which basically boils down to: Don't try to do any impressions.
While speaking with The Hollywood Reporter about the new movie, producer and husband to Elton John David Furnish said he was with Egerton when he recorded three songs at London's Abbey Road studios
When I played the songs for Elton, he was blown away, really blown away. Elton was like, 'It can't get any better for me.'
He also said that John had had some sage advice for Egerton about how best to play himself:
Elton has told Taron, 'Don't copy me. Don't think you have to sing it exactly the way that I sang it. Don't think you have to perform it the way I performed it.' I think it's the challenge for the actor to embody the spirit and not get into thinking they have to do an impersonation.
Egerton has already performed an Elton John number in a movie before — in 2016's Sing, where he played teenage gorilla Johnny who is torn between a life onstage and following in his criminal father's footsteps, he sang "I'm Still Standing" during the big concert scene.
Rocketman will trace Elton John's origins and career through his drug and alcohol addiction and recovery period in the 1990s. Furnish calls his husband's recovery period "a real watershed moment in his life, and it's a great way to focus the storytelling around that."
More From 100.9 The Eagle, The Tri-States' Classic Rock Station