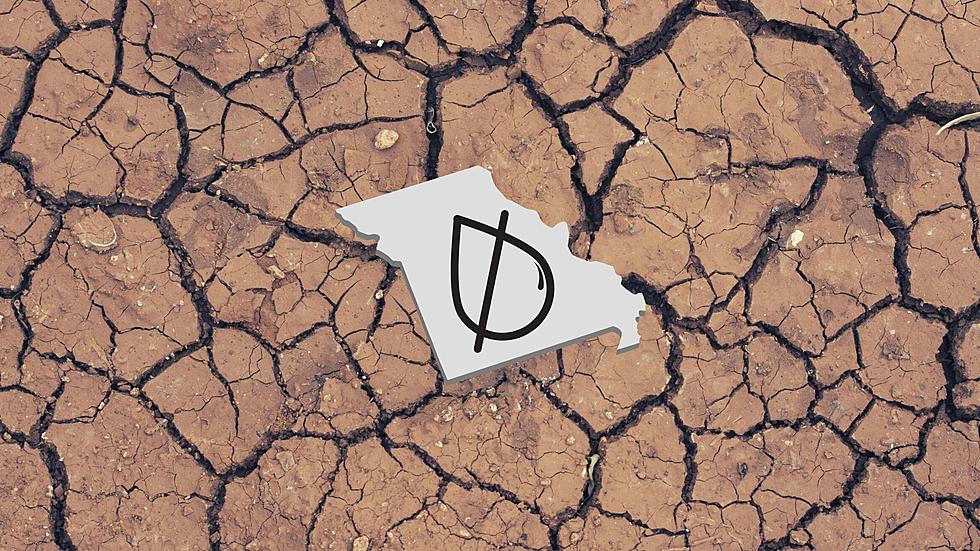 Drought Conditions Reported in Marion and Ralls County, Missouri
Canva
The good news? It was a mild winter for many parts of Missouri. The bad news? Drought conditions now reported in both Marion and Ralls County according to new government data.
The US Drought Monitor is the government's way of keeping track of moisture in different parts of the country. For Missouri, this is the state of the ground. Notice both Marion and Ralls County reported "abnormally dry" drought conditions. NOTE: this is new data as of April 2023.
The Midwest as a whole is in decent shape with no Illinois counties reporting drought after a heavy winter of snowfall. The exception would be extreme western parts of Iowa which are under severe drought problems. Lesser, but still serious drought problems exist for much of central Iowa, too.
There could be help on the way though. If the Old Farmer's Almanac is correct, Spring overall will be a wet one for the Midwest regions where drought has become an issue.
We live in an area of extremes as meteorologists are also issuing dire flood warnings for many parts of the Mississippi River basin. If only the weather could make up its mind. Dry or wet? Just pick one.
For the sake of our farmers, let's hope the amount of Spring rainfall is a healthy one so their crops are what they need to be. That's important for all of us.
Massive Million-Dollar Home in Minnesota Overlooking the Mississippi River Now For Sale
If your dream is to live by the water in Minnesota, an amazing property that sits on the Mississippi River just hit the market in the super small town of Dresbach. Now, one of the listings says La Crescent and the other is Dresbach, so not sure what zip code you will end up with once you buy. All you really need to know though is that the Mississippi River is your neighbor.
31008 Old Mill Rd in Dresbach, Minnesota just hit the market and is listed at $1,950,000. The views are amazing and I'm sure this is a great spot for Eagle watching too! If you are in the market for some water-front property, this home features over 6,000 square feet, has 4 large bedrooms, 4 full baths, as well as a 4 car garage.
The photos below give you a glimpse of the open floor plan and huge space that could be yours!
More From 100.9 The Eagle, The Tri-States' Classic Rock Station