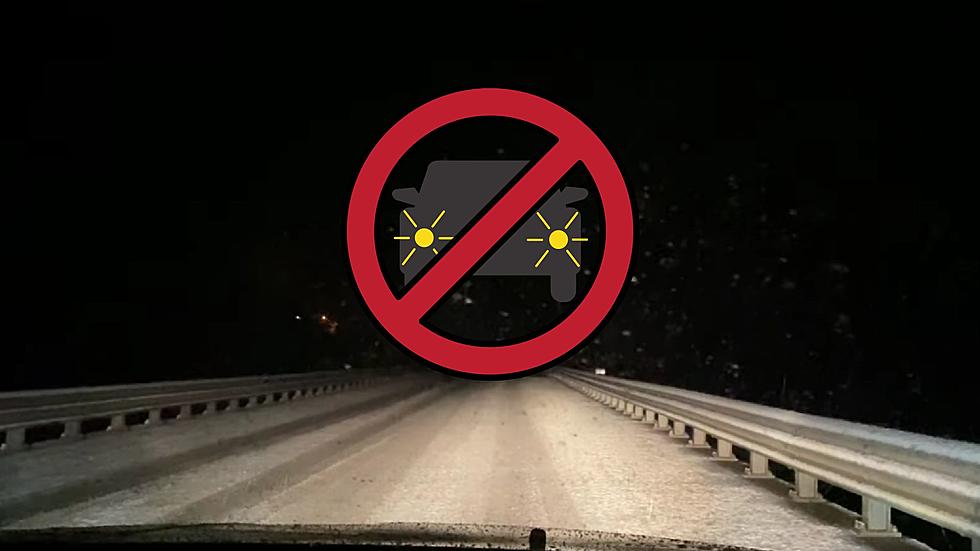 Don't Flash Your Lights 3 Times on this Missouri Bridge – or Else
Ghostly Habits via YouTube/Canva
There are some things in life it's just not a good idea to do. Don't spit into the wind. Don't step on Superman's cape. And, don't flash your headlights 3 times if you go to what many believe is a very haunted Missouri bridge.
The legends around Blackwell, Missouri are vast and unnerving. The Haunted Blackwell website claims that worship of the devil is common in that area. The bridge near Blackwell is proof as it's common to see pentagrams drawn on its surface. I've never understood that mentality. Don't those that practice these dark arts know how the story ends? I digress...
Blackwell, Missouri was born in 1858. Many believe it died not that many years later.
What about how you aren't suppose to flash your lights on the Upper Blackwell Bridge?
There are variations on this legend, but the theme is similar. The Haunted Blackwell website says if you either yell "come and get me" and/or flash your headlights 3 times, a phantom car will mow you down. (*shudder*)
By the way, it's not just the bridge near Blackwell, Missouri to be concerned about. The entire town is considered to be wildly haunted. The occult presence in the area is thick. Too bad they're working for the losing team.
Blackwell, Missouri isn't a long road trip away as it's located just to the southwest of DeSoto, Missouri which is itself just south of St. Louis. Just be careful going over that bridge if you travel there. Headlight flashing is not recommended.
Missouri Castle May Be the Most Haunted in the Midwest
More From 100.9 The Eagle, The Tri-States' Classic Rock Station