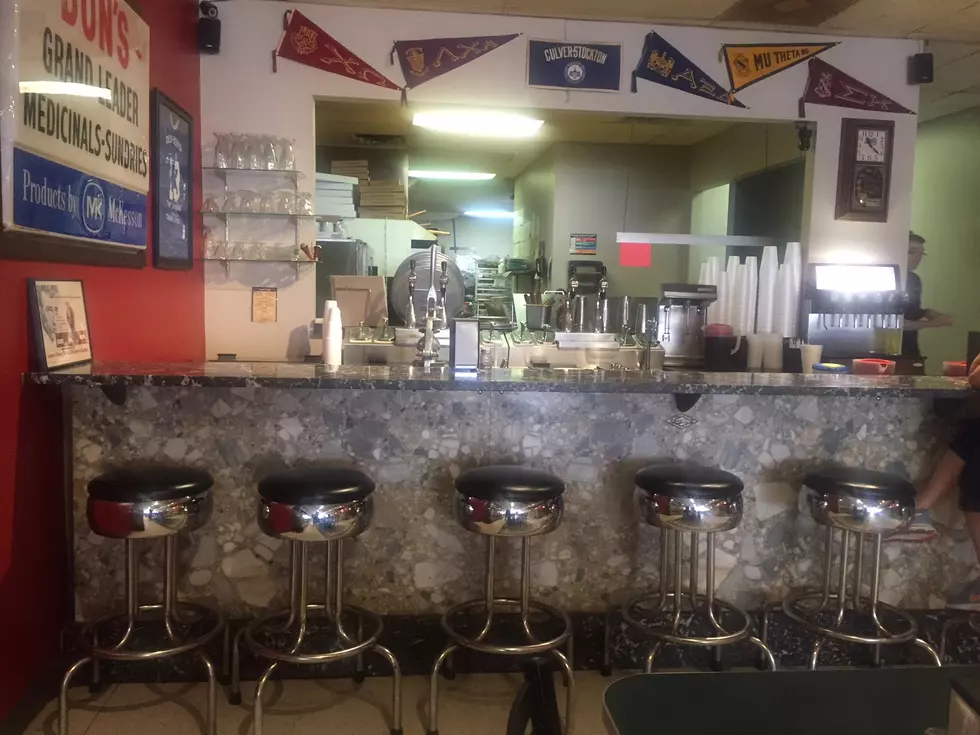 Did You Know There's A Working Soda Fountain In The Tri-States?
TSM Photo
If you ever wanted to see an actual working soda fountain or taste a real phosphate drink, you don't have to travel that far. Primos in Canton, Missouri has been making old fashioned sodas for years.
I had the privilege to work at Primos when I was a teenager (it was also known as Missouri Pizza Company) where I ran the original old-fashioned soda fountain. The fountain was used back when the building was a pharmacy/ice cream parlor and it's still in use today.
The fountain has been moved from its original place in the building, but it still works and it's pretty impressive to see up close. They'll mix you up whatever you like; cherry, vanilla, chocolate, Dr. Pepper, Pepsi, Mountain Dew...pretty much anything. You can also get a freshly-squeezed orangeade (my personal favorite along with the cherry Dr. Pepper).
Oh, and the food and desserts are amazing too. If you go, try the Mo-Mo the Monster pizza (all of the toppings) or the Truman pizza (all of the meats). Some of the popular desserts include the Sandstorm with marshmallow, chocolate ice cream and malt topping, the Hawkshaw, or Peanut Butter Blast are pretty popular too.
Also--and I know this is kinda weird--but pay special attention to the floor of the restaurant. It's the original floor of the building and it's actually pretty cool to see.
I had the honor of knowing the original owners, Don and Katie Sykes, who were the kindest people you could ever meet. I loved listening to them tell stories of "the good ol' days" when they owned the building.
This place has always been a favorite of mine. So if you're up to try something a little different, a Primos soda or ice cream sundae might just hit the spot.
KEEP READING: Old Soda Fountain in Canton
More From 100.9 The Eagle, The Tri-States' Classic Rock Station