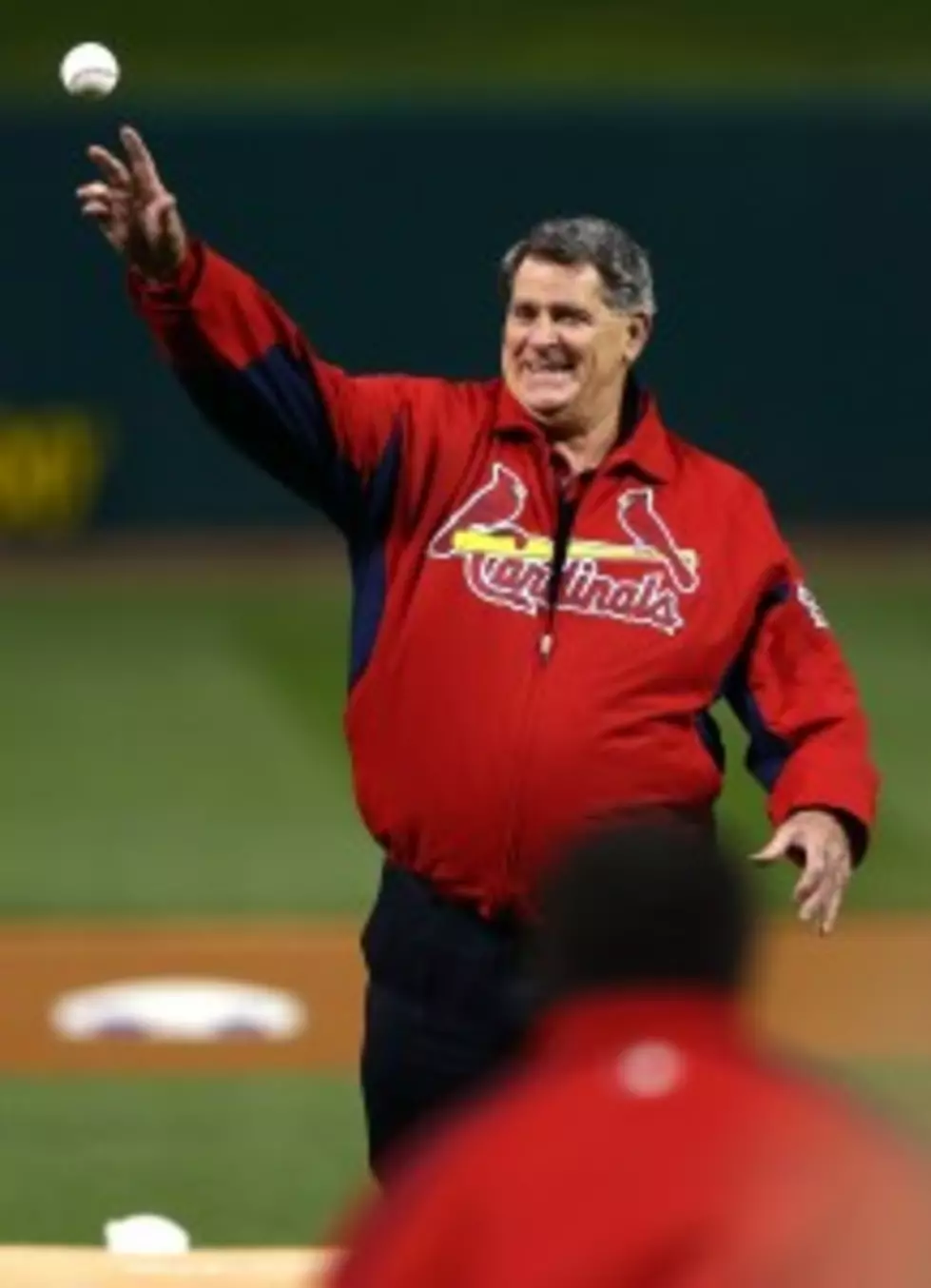 Cardinal Broadcaster Mike Shannon Undergoes Heart Surgery
Elsa, Getty Images
What's going on with Mike Shannon? I have been asked that question a lot this week. I wanted so badly to answer the question, but I was sworn to secrecy. So mum I have been until the St. Louis Cardinals made the revelation late yesterday.  
The St. Louis Cardinal broadcaster is resting comfortably in a St. Louis hospital after undergoing heart surgery. The Cardinals' popular radio broadcaster for more than 40 years is recovering after undergoing surgery to replace his aorta valve on Monday.
The Cardinals said that Shannon is resting comfortably and is expected to make a full recovery. Shannon, in a statement through the team, thanked well-wishers and said he expects to return to the broadcast booth before the end of the regular season.
Shannon, a St. Louis native, played on three World Series teams during a nine-year career from 1962 to 1970, all with the Cardinals. He hit .255 with 68 homers for his career, which was cut short by kidney disease.
He joined the radio broadcast team in 1972 and was paired for many years with Hall of Fame broadcaster Jack Buck, who died in 2002.
Shannon is a popular figure in St. Louis, known for his colorful stories, good-natured humor, and his "Get up, baby! Get up! Get up!" call when Cardinals hitters would hit home runs.
Now it is his turn to "Get up, baby" and hopefully go home soon and eventually be back in the broadcast booth. Get well Mike!
More From 100.9 The Eagle, The Tri-States' Classic Rock Station