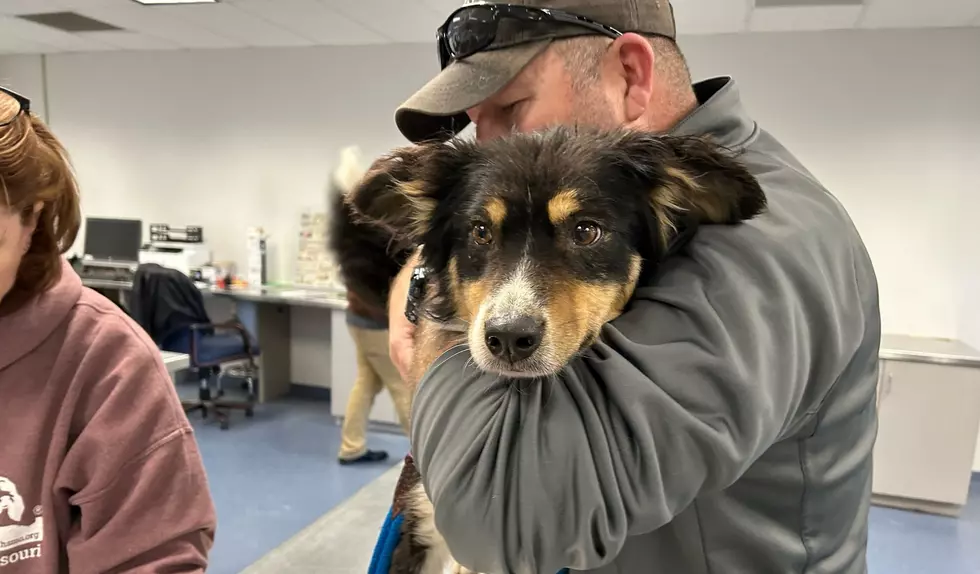 29 Missouri Dogs Rescued from Extremely Dangerous Winter Cold
Humane Society of Missouri, Facebook
If you thought the recent bomb cyclone that heavily impacted Missouri over the past week was hard to deal with as a human, you can imagine what it might have been like for animals left outside. The Humane Society of Missouri shared news that 29 dogs were rescued from that unsafe environment recently.
These 29 dogs were reportedly found on one Cass County, Missouri property on December 22, 2022. That was the day that the artic blast dropped temperatures below zero in much of Missouri.
In the status update on their official Facebook page, the Humane Society of Missouri said:
While our ACT team was not on-site for the rescue, from the news and images we've seen of these animals and the property they were kept on, it was clear this was not a safe environment. We're grateful for the efforts of Cass County law enforcement and the concerned citizens who advocated for the rescue of these animals," said HSMO President Kathy Warnick. "Now that the dogs are in our care and keeping, we can focus on supporting their recovery.
It appears that the Humane Society is hoping for permanent custody so these animals can be adopted by safe homes. At least in the interim the animals are in the care of a shelter.
For those that have a heart to help, you can find out more on the Humane Society of Missouri's Cass County website.
This Missouri Cabin at Huzzah Creek is Surrounded by Critters
More From 100.9 The Eagle, The Tri-States' Classic Rock Station