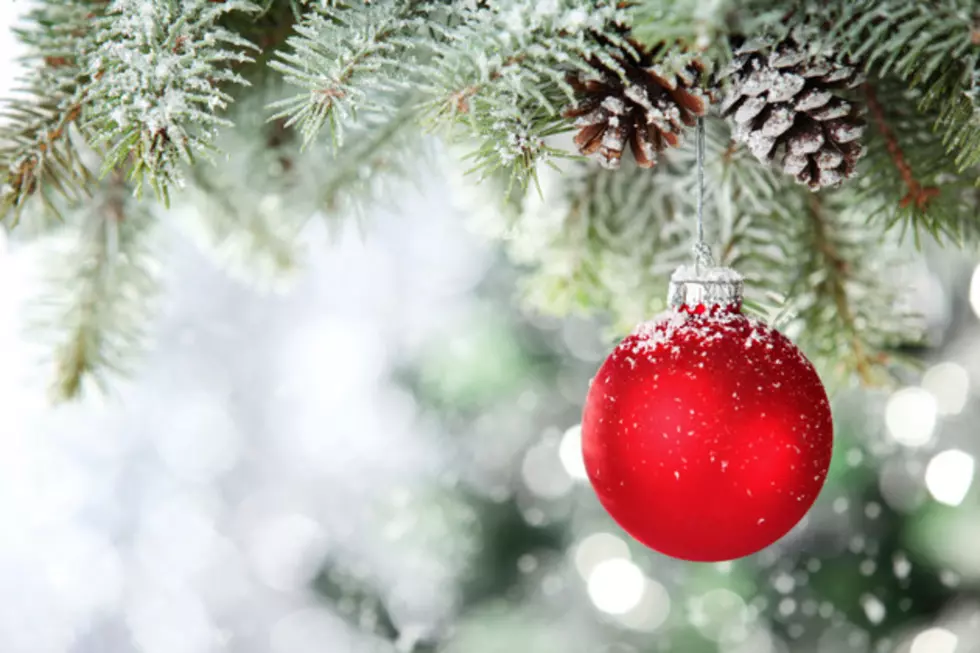 2014 Holiday Events Guide for the Quincy / Hannibal Area
ThinkStock
The 2014 Holiday Season will see the return of several beloved annual events, and some new events and performances will make their debuts this year.
Bookmark this page; we will update it throughout the holiday season with new activities as information becomes available.
Quincy Service League Holiday Gift Show

Sean Gallup, Getty Images

Sean Gallup, Getty Images

The Quincy Service League's annual Holiday Gift Show serves as the unofficial start of the holiday season for many residents. Just a few of the items for sale include specialty foods, handcrafted clothes and quilts, holiday decorations, jewelry, outdoor garden and patio décor and hand blown glass.
The show is held at Quincy Senior High School, 3322 Maine Street. 2014 hours are Saturday, November 22, 10 a.m. to 5 p.m., and Sunday, November 23, 10 a.m. to 4 p.m. Tickets in advance are $2. The price at the door is $3 adults, $2 seniors (60 & older) and $1 children 6-12.

Avenue of Lights features more than 350 separate pieces at the Wavering/Moorman Park complex on North 36th Street in Quincy. Avenue of Lights will be open from Thanksgiving to New Year's from 5:30 - 9:30. Admission is $9 per vehicle.

The Hannibal Arts Council's annual 99 Bucks ... or Less holiday show/sale takes place November 28 - December 19. 99 Bucks ... or Less features original arts and crafts from local artists, all priced at under $100. Opening day is Friday, November 28 from 11 - 2.

Victorian Festival of Christmas

The Victorian Festival of Christmas in Downtown Hannibal will take place on November 29. Events will include carriage rides, a snowball toss for kids, visits with Santa, a performance from the Salvation Army Brass Band, a Downton Abbey Holiday Tea, costumed carolers roaming the streets, plenty of shopping, and the lighting of the Christmas tree at Bird and Main. The Spirits of Christmas Past Pub Crawl will begin at 6 p.m., and at 7 'A Shepherd's Tale' will be performed at Planter's Barn Theater.

Quincy Community Theatre's holiday production in 2014 is 'A Christmas Carol.' Charles Dickens' classic will be staged December 4 -7, and December 11 - 14. Performances are at 7:30 Thursdays - Saturdays, and 2 p.m. on Sundays. Tickets are $20, and will be available online starting November 15.

Monroe City Christmas Parade

Monroe City's Christmas Parade will be held at 2 p.m. on Saturday, December 6. Participants will line up at 1:30. Contact Connie Painter at 573-822-4014 to find out more.

The Quincy Symphony Orchestra, Quincy Symphony Chorus and Quincy Youth Chorus will present the 2014 Holiday Spectacular at the Morrison Theater on Saturday, December 6 at 3 p.m. Tickets are $18 for adults, $15 for seniors, and free for youth 18 and under.

John Wood Community College Holiday Concert

The 23rd annual John Wood Community College Holiday Concert will be performed December 6 and 7 at the Mary Ellen Orr Auditorium. The Holiday Concert will feature all three of JWCC's performing groups: Chamber Choir, Vocal Show Ensemble and Jazz Ensemble. 7 p.m. is showtime on both Saturday and Sunday. There will also be a 2 p.m. matinee on Sunday. Advance tickets are $6, tickets are $8 at the door. JWCC students will be admitted free with their student I.D.s. Call 217-641-4211 for advance tickets.

The Crossing in Hannibal will present the Journey to Bethlehem interactive walking tour December 12 - 14 from 5:30 - 9 p.m. Journey to Bethlehem recreates events leading up to the evening of Christ's birth. It involves over 300 costumed characters, including Roman soldiers on horseback. Admission is free. The Crossing will provide complimentary hot cocoa and cookies and an animal menagerie.
More From 100.9 The Eagle, The Tri-States' Classic Rock Station