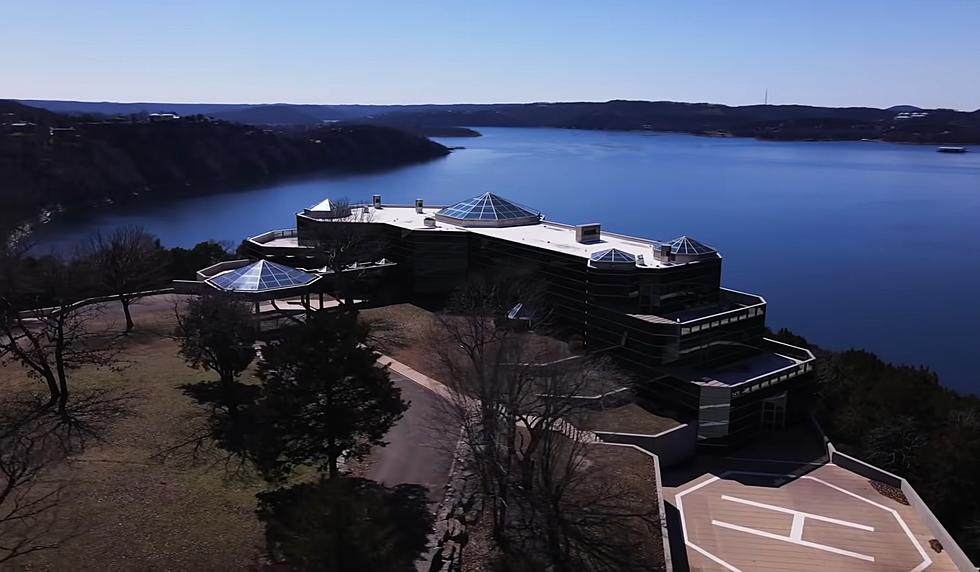 What's Inside an Abandoned $80 Million Glass Mansion in Missouri
BigBankz via YouTube
What kind of home would you build if you had $80 million dollars to get the job done? If the answer is a glass mansion, you can see exactly what that might look like as adventures captured video inside of one in Missouri.
Based on the video and its description, this humongous place is located near Branson, Missouri. Here's how they described what they found:
We explore this $80,000,000 glass mansion by the name of the Evergreen crystal palace. This place was built to be a family Lakehouse for the Plaster family. In 1990 Mr. Plaster built this home completely out of glass, green marble, and brass. It is for sale right now and it comes with 300 acres, a boat dock, helicopter pad, and much more.
What extravagance (and waste?) with a grand piano sitting in the middle of a building that is bigger than most corporate offices yet used as the home for the Plaster family? The family apparently did use part of it as an office, but still.
One of the rooms features a very nice pool table overlooking the view of the lake. That's some crazy fancy billiards. Most of the rooms seem to make the most of the Table Rock Lake views and who could blame them? One of the most beautiful areas you'll find in Missouri right there in your backyard - literally.
It appears this home is still for sale with more details on the Evergreen Real Estate website. The map they share shows the address is 650 Evergreen Lane and is located approximately here.
There's no price listed on the website, so I'm not sure if they would accept a briefcase full of IOU's or not. Check out the official real estate website for more info on this exotic Missouri glass estate.
ALSO: PEEK INSIDE JON BON JOVI'S NEW $43 MILLION PALM BEACH MANSION
ALSO: Former Minnesota Twins All-Star's Home for Sale - Complete With Brewery