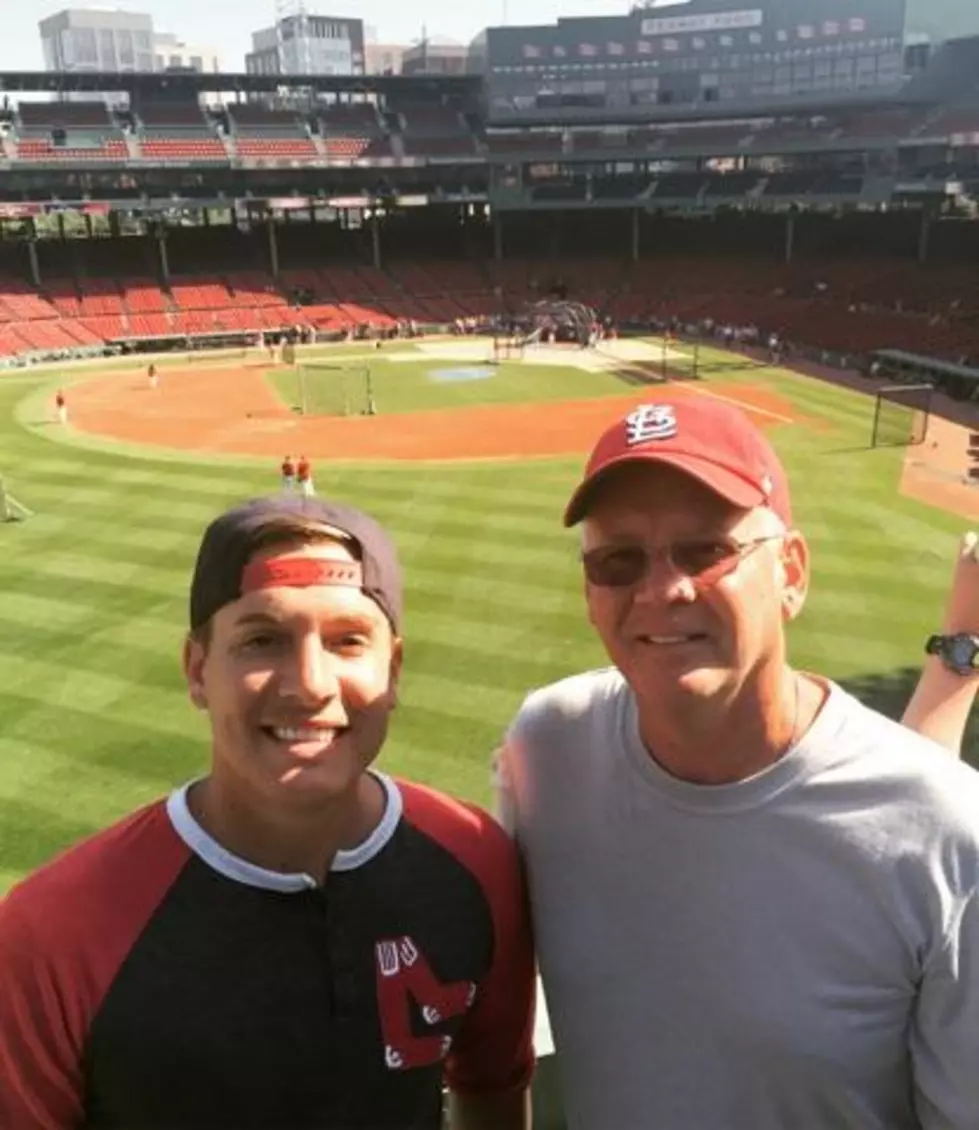 We Want to Send You to ANY Major League Stadium! Here's Our Suggestions…
Courtesy Steve Russell
Last year, Steve Russell of Quincy won our MLB "Take Me Out To The Ballgame" contest and he and his son, Craig, caught a Red Sox vs. White Sox game at historic Fenway Park. And back in 2014, Wes Leffert of Quincy took a trip to Tampa to see the Rays take on the Cardinals.
Now it's your turn! We want to send you to ANY game between May 3 and May 23 in the continental United States (sorry Toronto). And if you need help on deciding which one to attend, we've put together a few suggestions on where WE would go (if we were eligible, that is)...
---
The Big Dog:
I would select a game at historic Yankee Stadium. It is the site of the first ever baseball game I attended when I was a kid. Plus, all the history that goes with the place as well. Also, my dad grew up in a house located behind left field of the old Yankee Stadium. The new and current stadium is located on the site of his boyhood home, so it would be surreal to be there knowing my dad grew up on the same property where they current New York Yankees play.
---
Michael:
I would pick the Toronto Blue Jays at Milwaukee Brewers on Tuesday, May 23. I have always wanted to see a game at Miller Park (since trying to get a Miller High Life at Busch Stadium is impossible).
---
Sarah Deien:
I'd love to go to Fenway Park in Boston. Not because I'm a Red Sox fan, but because it's such an iconic ball park. In fact, it dates back to 1912 which makes it the oldest MLB ball park currently in use. I just want to be part of that history.
---
Sam:
I want to go to Boston and see the Green Monster, I don't care who the play I just want to experience going to Fenway. Let's say May 13 against the Tampa Bay Rays (I like night games).
---
Brodie:
I'd like to go see the May 3rd Dodgers/Giants game in Dodgers stadium. I'm a life long Dodger fan, and I've never had the opportunity to catch a game in their stadium. You can't beat that historic rivalry. As a bonus, that's also Vin Scully night to honor their recently retired broadcaster.
---
Well there you have it! The thing is, of course, NONE of us are actually going to any of these games as we're not eligible to win. But you are! What are you waiting for?