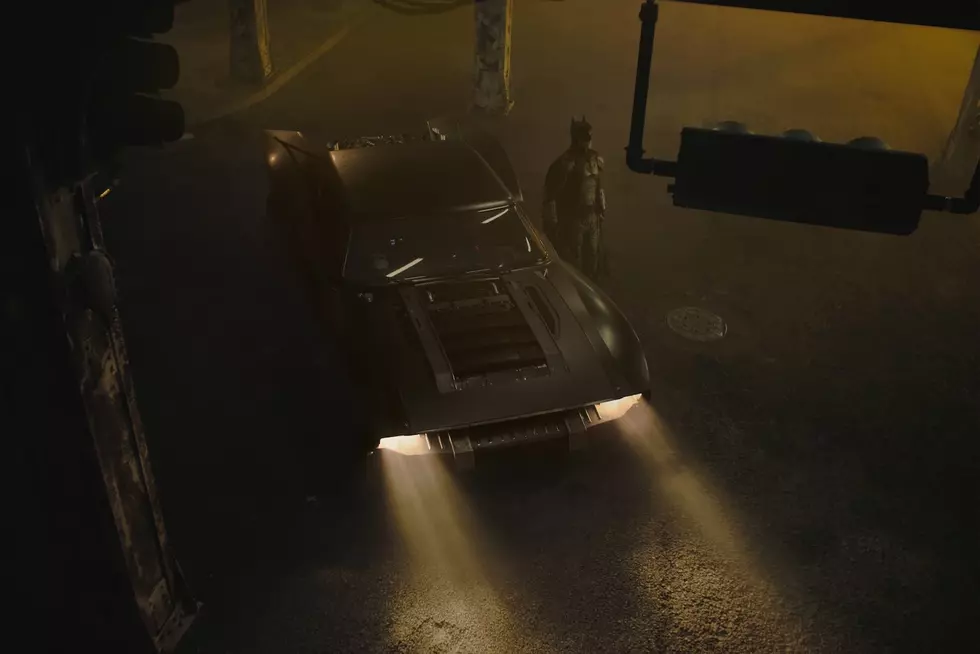 'The Batman' Will Resume Filming With Robert Pattinson's Double
Warner Bros.Warner Bros.
Things could be going better on The Batman. Shortly after production on Warner Bros' next superhero movie resumed following a multiple month delay due to the coronavirus pandemic, filming shut down again after a member of the production tested positive for Covid-19. As it turns out, the infected Batman team member was Batman himself, Robert Pattinson. And it's tough to make a Batman movie without a Batman.
Still, that is reportedly not stopping The Batman. Daily Mail writes that while Pattinson remains in quarantine for the next two weeks the movie is pushing ahead without him, with director Matt Reeves "trying to film as much as he can at the Warner Bros. Studio in Leavesden, Hertfordshire, without his leading man." That includes using his body double in scenes that require Batman but not close-ups of Pattinson, which could be shot later. This is all according to their "set insider" source:
Anything that can be shot and does not involved Pattinson will now go ahead. That includes scenes with his body double. The aim is to get as much done as possible before he returns and the hope is that none of the other actors get the virus.
The nice part about a movie like The Batman, with a main character in a mask and bulky costume, is that it does allow you to shoot without the guy who's supposed to be inside the costume if you use some clever angles. The bigger issue is just making sure that everyone who came in contact with Pattinson remains isolated, and that everyone involved gets tested to ensure no one else gets sick. The whole episode does not speak particularly well for the safety protocols supposedly in place to allow for production during the pandemic.
The Batman is scheduled to open in theaters on October 1, 2021. Forgive me if I feel like there's a better than 0 percent chance it gets delayed again.
Gallery — New Images From The Batman:
More From 100.9 The Eagle, The Tri-States' Classic Rock Station