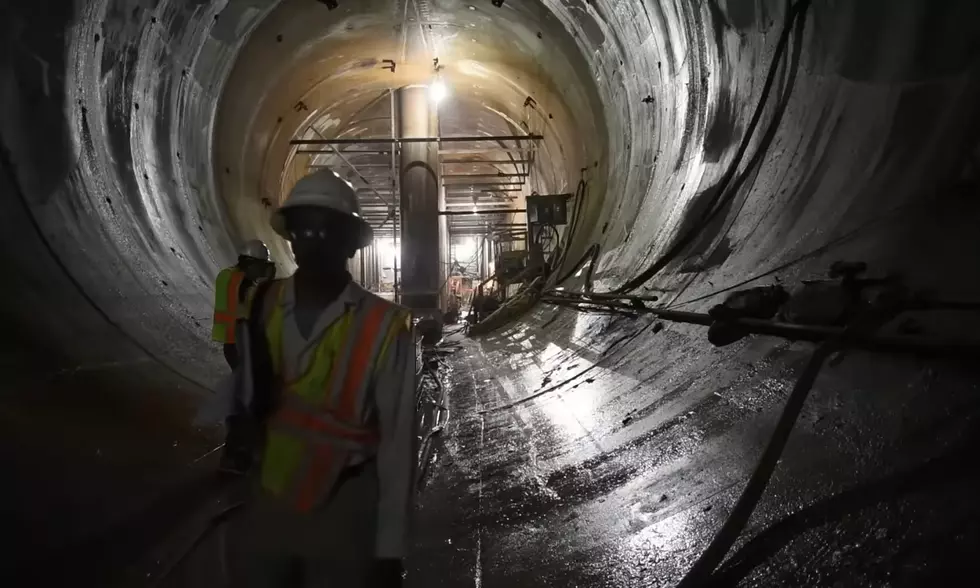 See The Secret 108-Mile Tunnel Chicago Built to 'Save the World'
The B1M via YouTube
How do you build a "secret" 108-mile tunnel that costs over $4 billion dollars? That's a great question, but it's what Chicago has done in an effort to "save the world".
I saw this interesting project trending on Digg. It's a video share by B1M on YouTube with a short, but sweet description of what this project in Chicago is all about:
This massive 175-kilometre tunnel is quietly saving the windy city.
I've done the math and 175-kilometers is 108 miles. You are welcome. They say it's one of the largest civil engineering projects in the world and I can understand why considering the scope of this tunnel.
They say that this 108-mile tunnel under Chicago was built to fight "climate change". I'm not gonna pretend to understand the greenhouse gas emissions thing. My question is how it got done without many people noticing? I'm puzzled.
The good news is that runoff water from storms can now be pathed through this massive tunnel to reservoirs where it can be treated and turned into useable water. Interesting.
I wonder if this will eventually help situations like the one where a storm caused water to shoot out of many manholes on the south side of Chicago?
It's certainly an interesting project. Next time you're spending time in Chicago, be aware there is almost another entire city (of water) existing under your feet.
See Inside a $15 Million Chicago Penthouse with a Jacuzzi on Roof
More From 100.9 The Eagle, The Tri-States' Classic Rock Station