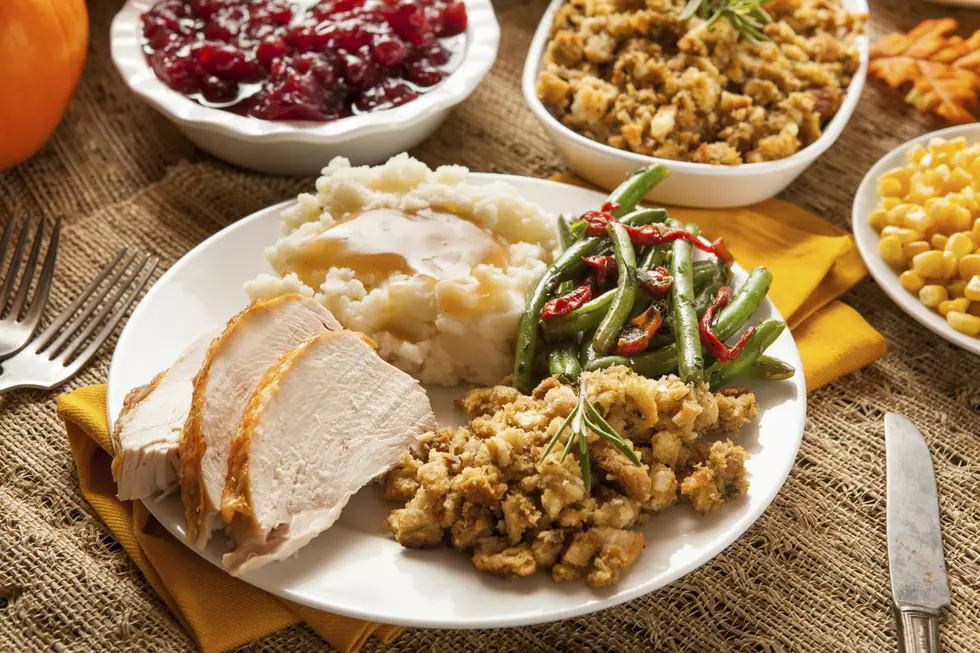 Quincy Restaurants That Will Be Open On Thanksgiving
bhofack2
Many families this year are having to change up their Thanksgiving plans this holiday. If you are now having a small gathering and just don't want to mess with cooking, here's a list of Quincy area restaurants that will be open for business (take out & delivery) on Thanksgiving.
Enter your number to get our free mobile app
There are a few restaurants and catering services that WILL be open for the holiday:
The Abbey- 1736 Spring Open from 10:30 am to 5:00 pm and serving turkey and baked ham for $14.99, kids 8 and under are $8.99. Their full menu will be available after 3:00 pm (no reservations). 217-228-8868. Pre-orders are available for carryout.
Drakes Steak & Ale- 201 S. 3rd (inside The Atrium on 3rd Hotel) Open 11 am to 2 pm serving a plated Thanksgiving Meal. Call to pre-order your meal or make a reservation 217-277-8325.
Dunnbelly Bar & Bistro- 4403 Broadway Pre-order now for a family style favorite meal. Get your order in by 11/20 to be ready on 11/24 or 11/25, 217-209-3775.
Fatbacks Smokin Racks BBQ- 901 N. 24th St Get pre-orders in now for your holiday meal 217-209-0390.
Hy-Vee on Harrison (217-223-9372) & Broadway (217-224-5313)- pre-made meals will be available for breakfast & Thanksgiving. They will be closed on Thanksgiving.
IHOP3311 Broadway- Will be open from 6 am - 2 pm 217-222-4467
JJ's Catering400 N. 36th- Pre-order a 4-6 person meal deal for $59.99. Curbside pickup 217-228-1447.
Kelly's - Carry-out Thanksgiving meals available (pre-order is suggested but not required. Open from 11 am to 4 pm 217-222-5579.
O'Shea's- 339 Cedar Turkey or Ham dinners available 217-222-7392
Riverside Smoke House & Grill- 222 S. 3rd Holiday Catering bundles available pre-order prior by 11/24 217-214-7675.
Salvation Army- Free meal delivery & carry-outs available from 11 am - 12:30 pm 217-231-5626.
Starbucks- 33rd & Broadway open from 6 am - 6 pm 217-214-4537.
Tangerine Bowl- 3530 Maine St Full menu from 5 pm - 11 pm 217-222-8262.
Tony's Too- 4821 Broadway (In the Holiday Inn) Breakfast will be served from 7 am - 10 am (no reservations needed) Thanksgiving meal served 10 am - 12:30 pm (reservations required).
Village Inn- 200 N. 36th – Open from 6 am - 9 pm with a special Thanksgiving meal available. 217-228-1817.
So, if you don't want to deal with hassle of a Thanksgiving meal check out one of these fine establishments! If we missed any restaurants, please let us know and we will get them added to the list.
LOOK: See what Christmas was like the year you were born
More From 100.9 The Eagle, The Tri-States' Classic Rock Station