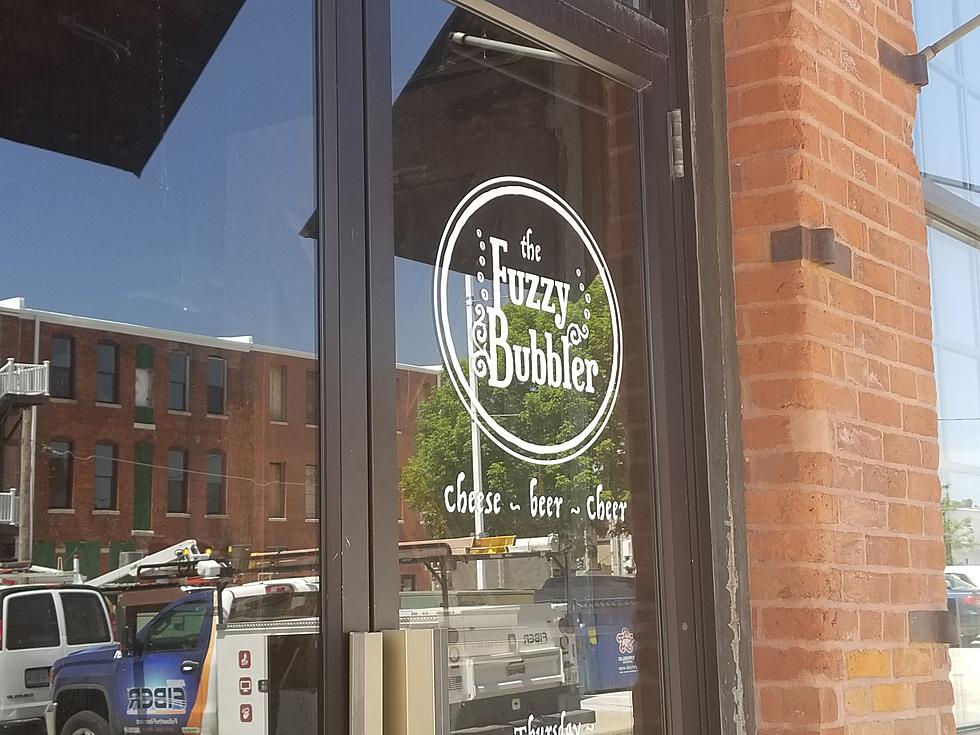 Fuzzy Bubbler's Outdoor Vinyl Night
TSM
The Fuzzy Bubbler is taking their amazing Vinyl Night's and moving them outside!
As bar and restaurants across the nation continue to find way to stay open and serve their customers throughout this coronavirus crisis, one of my favorite places (you gotta check it out if you haven't already) in Quincy is continuing their brilliant Vinyl Night's outside!
The Fuzzy Bubbler in downtown Quincy is one of the great hidden gems in the Gem City, they have such an incredible beer, wine, and spirits selection with amazing craft cocktails, with their famous meat and cheese board it is the perfect date night spot in the Tri-States. Throughout the year The Fuzzy Bubbler usually hosts their Vinyl Nights, well with COVID-19 shutting down so much they have been on hold, until now with their Vinyl Night Outside!
Vinyl Night Outside takes place Friday, July 24th starting at 6 pm in the fantastic outdoor beer garden at the Fuzzy Bubbler. The idea of Vinyl Night is that you can bring your own vinyl records and have them played while you sit, eat, drink, and have fun with your friends! It is the perfect night to show off your amazing vinyl collection or to get to sit and enjoy different tastes and types of music, as opposed to sitting in the bar and just listening to the same old Taylor Swift songs over and over again! If you want more information on The Fuzzy Bubbler's Outdoor Vinyl Night this Friday, follow them on Facebook by clicking here! Or check out the event page by clicking here!  
More From 100.9 The Eagle, The Tri-States' Classic Rock Station