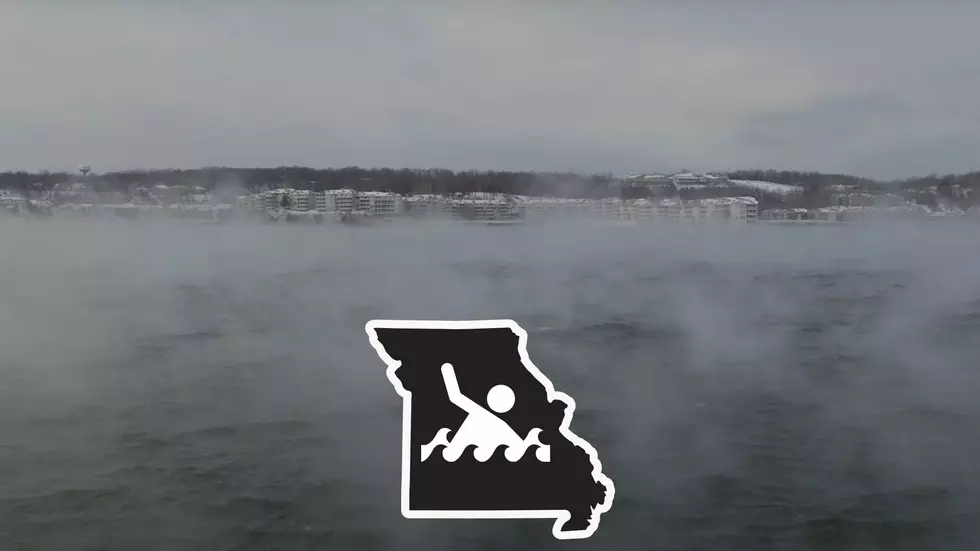 Cursed? Another Life Perishes in Missouri's Most Dangerous Lake
Ben Vens via YouTube/Canva
I used to shrug off mentions that there's a curse on Missouri's Lake of the Ozarks. Now that another life has been taken by what is ranked as America's most dangerous lake, I'm beginning to seriously wonder if it's true after all.
Fox 2 in St. Louis is reporting that 69-year-old Dean Guiducci of Osage Beach was just sitting on a dock Thursday afternoon at around 2:20pm when he fell in the lake. They report that he was found and pronounced dead around 4pm.
Conditions were not typical for any part of Missouri on Thursday as an Artic "bomb cyclone" system moved through the state bringing fog and extremely cold temperatures even to Lake of the Ozarks as this drone video shows.
A couple of months ago, I mentioned that multiple websites had ranked Lake of the Ozarks as the most dangerous lake in America. Then, in November, 2 more perished at the Lake. The theories estimated that Lake of the Ozarks was more dangerous because of reports that many boat without life jackets and pull skiers or innertubes behind defying regulations. They also believe that alcohol plays a role in many of those that have passed at the Lake. There is no report that this is true in the most recent death this week of Dean Guiducci although the Missouri Highway Patrol did report that he was not wearing a life jacket.
The sad death count from Missouri's Lake of the Ozarks continues to rise even though the summer boating months are far behind us.
See a Dreamy Missouri Lake Home Right Across from Margaritaville
More From 100.9 The Eagle, The Tri-States' Classic Rock Station