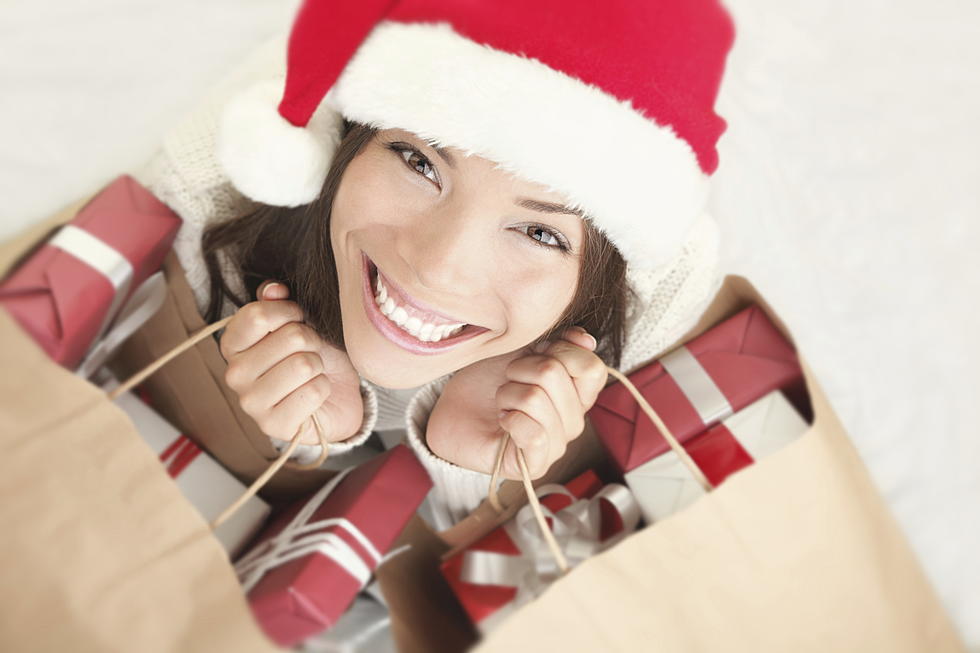 Christmas Shopping Statistics Just Might Surprise You
iStock
The holiday shopping season "officially" begins on Black Friday, but plenty of people get started early. In fact, I know some people that buy Christmas gifts all year around, which means that they end up with a pretty stress-free December. (I wish I could plan ahead like that!) The results of a new holiday shopping survey have been released by online marketplace Rakuten, and I thought the results were somewhat surprising. 
According to the survey, Americans on average go on about four shopping trips per holiday season, and will spend about 14 hours shopping in total.
Here's what I thought was must surprising. The survey found that the most-difficult people to buy for, in order of difficulty, are: spouse, mom, dad and then children. I've always thought dad was the hardest person to buy for, not just at Christmas, but also birthdays, or any occasion that requires a gift.
As far as unwanted gifts go, several survey respondents reported that they had put away unwanted gifts and then forget all about them, over a third of people admitted to re-gifting unwanted presents, and over a quarter said that they just donated unwanted items to charity.
45% of Americans said that holiday shopping is stressful, and U.S. is the third most-stressed-out country in the world when it comes to Christmas shopping. Spain and the UK were first and second.
Not surprisingly, an overwhelming number of Americans dislike huge crowds while shopping. 61% said that they preferred shopping online.
However you do your Christmas shopping, we hope that it is a stress-free as possible this season. Happy holidays!
More From 100.9 The Eagle, The Tri-States' Classic Rock Station