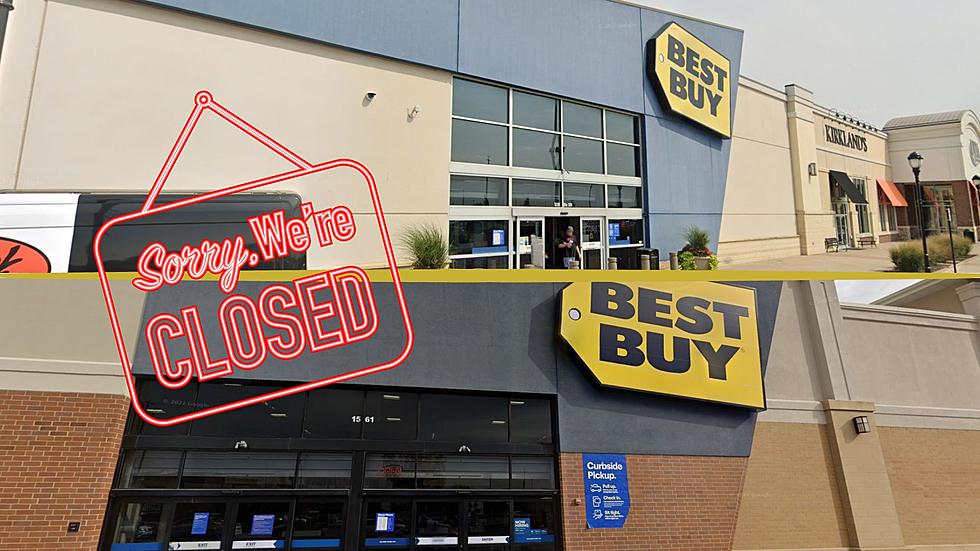 Best Buy Closing 17 Stores Including Missouri & Illinois Places
Google Maps Street View/Canva
If you don't believe that being in a retail business is a challenge in 2023, you should see the stores that have just been added to the closings list by Best Buy. Among the 17 stores being shuttered, one is in Missouri and another is in Illinois.
Best Life Online just shared the news that was the result of an earnings call from Best Buy at the beginning of March apparently. The report says that Best Buy is closing 17 stores nationwide and that list includes the following Missouri and Illinois locations:
Based on what I can find on the official Best Buy store locations website, both Missouri and Illinois locations have already shut their doors. The Google Maps location finder says "temporarily closed", but the Best Buy site says it's permanent.
The Best Life Online report goes on to say that the store closings won't stop anytime soon. The word is that more locations will shutter their doors over the next two years "depending on performance". Ouch.
One part of the store closings list I found interesting is that Best Buy is even closing a couple of Minnesota stores which is where they first entered the retail space. Sadly, this means even more retail workers will be back on the street looking for new employment as many of these big box companies try to figure out the landscape of business in 2023.
6 Foods That Might Be Hard to Find in Grocery Stores in 2023
These six foods could be either hard to find or much more expensive in grocery stores in 2023. According to eathisnotthat.com, these foods are facing a short supply.
More From 100.9 The Eagle, The Tri-States' Classic Rock Station